Greetings friends, I told you exactly a year ago about the new HA that VMware had included in vSphere 6.5 for vCenter, you can browse the article here if you continue in vSphere 6.5.Today I bring you the updated article for vSphere 6.7 Update 1 and later, since now everything is done from the HTML 5 Client, aka vSphere Client.
What is vCenter HA, and why is it important?
The HA for our vCenter Appliance was announced a year ago. This new HA allows us to add extra protection to our most critical element in any VMware Infrastructure, the vCenter. For years we have had to use HA on SQL Server, and manage to give a HA to services on Windows, but it has never been fully supported by VMware, and they have always recommended using its basic HA function, which is nothing more than lifting the VM on another Host.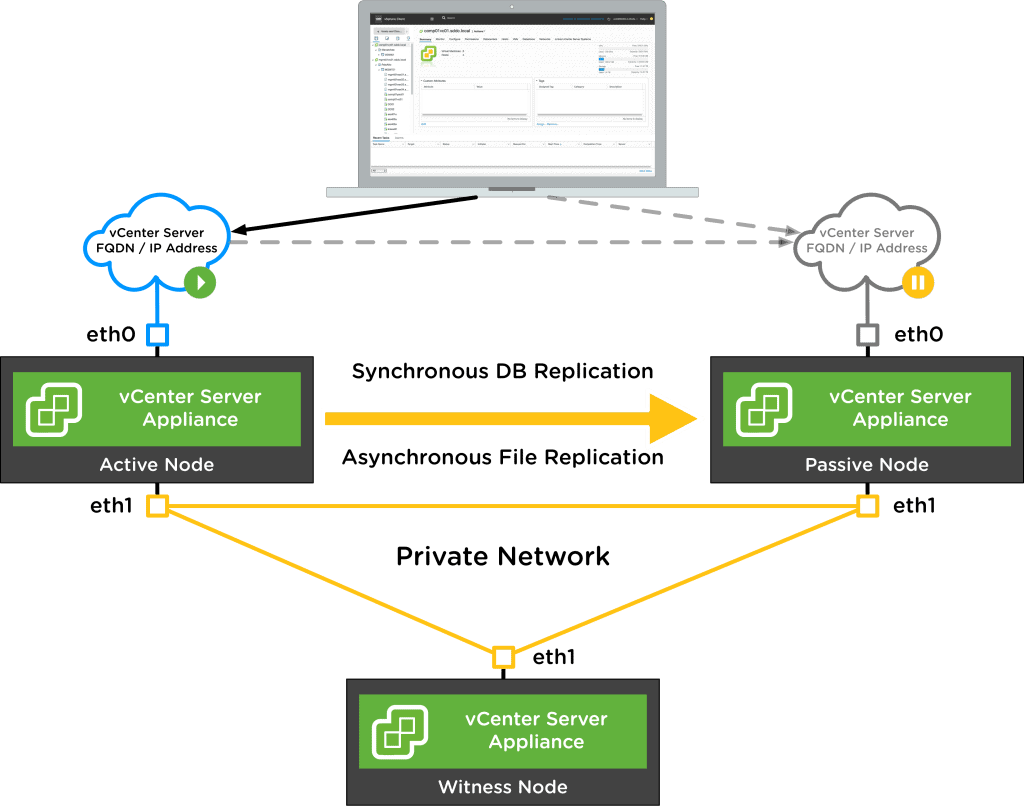 But since VMware vSphere 6.5, VMware already brings native HA for vCenter, only for the Linux appliance, not supported for Windows since this implementation is already in End-of-Life, besides configuring it is a job that will take just a few minutes, and suitable for any level of Admin VMware.