Greetings friends, since 2016 I have been showing you how to get the Perfect Dashboard using Grafana, InfluxDB, and Telegraf, we have come a long way together, and we have seen how to monitor a myriad of critical components, such as SSL, web page responses, VMware vSphere, Veeam, and much, much more.
Today we return to the basics, exploring some of the more visually appealing plugins, and giving it a more personal touch, how it is to analyze Cloudflare's statistics where we have our blog, personal website, e-commerce, etc. cached.
Note: As the API has been deprecated. Cloudflare now publishes everything by GraphQL, I have corrected the whole script to make it work smoothly.
Once you have finished this tutorial, you will have something similar to this, it is better to give it several days or weeks to see the full potential: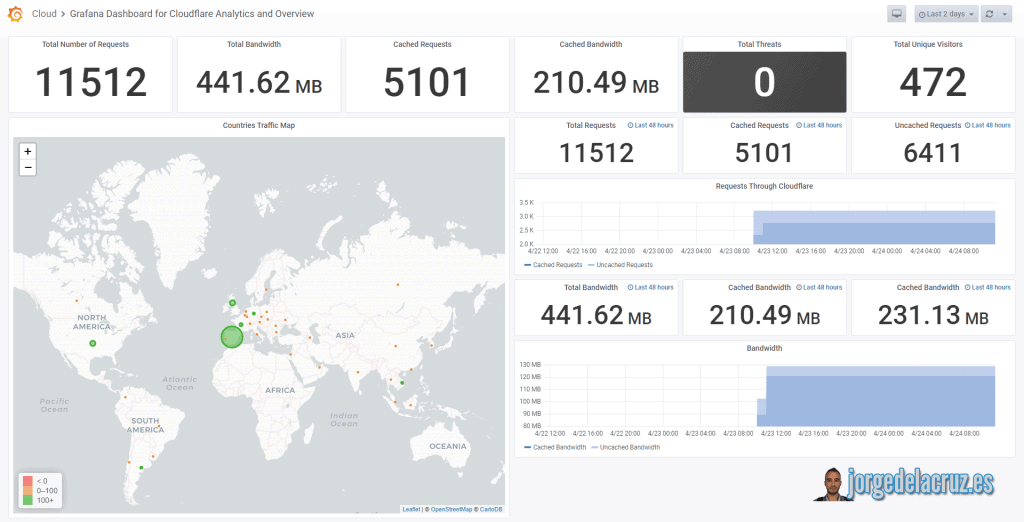 Telegraf, InfluxDB, and Grafana topology monitoring Cloudflare
Although I have already shown you on some occasions the diagram of how the monitoring would be using Telegraf, Grafana, and InfluxDB, I leave you again the diagram, this time monitoring Cloudflare: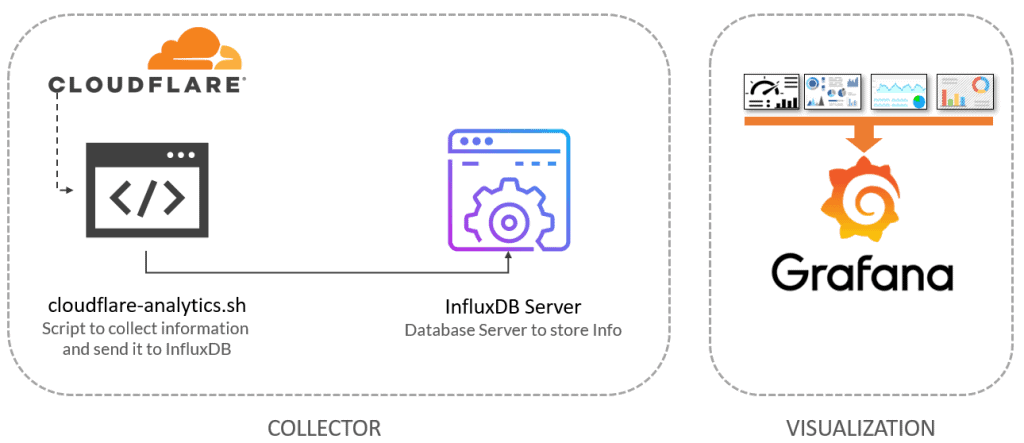 Download and configure the script cloudflare-analytics.sh
Let's download the script that will make all this work, we will download the latest version from the Github repository:
This shell script can be downloaded and run from the telegraf server, or influxDB, or any other Linux. We will have to edit the configuration parameters:
We need two pieces of information from Cloudflare that we can find as follows.
Take the Global API Key
Inside Cloudflare, we will go to the top menu, click on our account: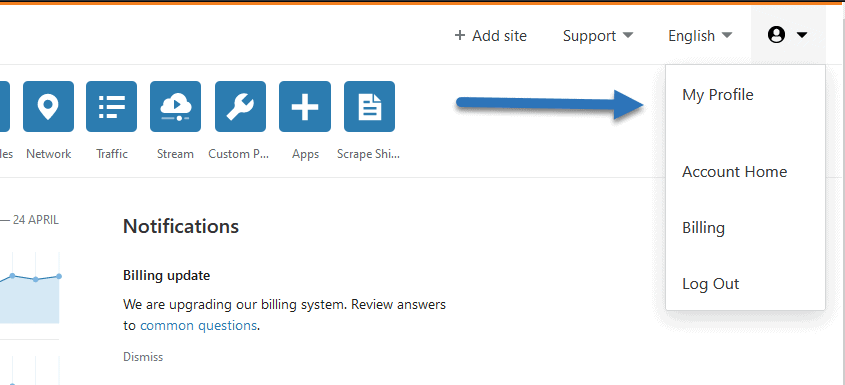 Once there, we'll go to API Tokens – Global API Key, view

With this, we'll have our API Key. I have not found any other way of working for now.
Find our Cloudflare Zone ID
To find the Cloudflare Zone ID, from our panel, we'll select the domain we want and from there if we scroll, we'll see the Zone ID: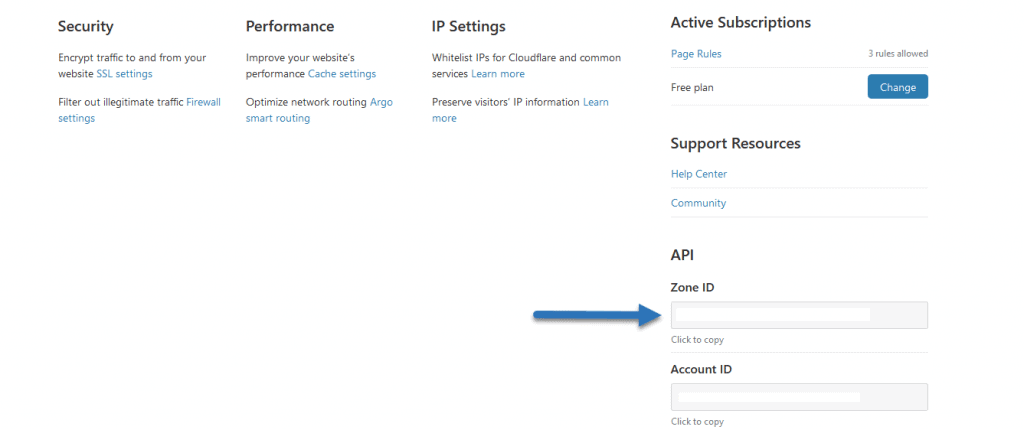 We already have our Zone ID too. We will make the script executable with this simple step:
chmod +x cloudflare-analytics.sh
We will make sure we have jq installed, an apt-get install jq or yum install jq if we use CentOS:
sudo apt-get install jq
And when we launch it, if everything went well, we'll see what happens next:
HTTP/1.1 204 No Content
Content-Type: application/json
Request-Id: 53d8ecec-8611-11ea-bc44-0050569002da
X-Influxdb-Build: OSS
X-Influxdb-Version: 1.7.10
X-Request-Id: 53d8ecec-8611-11ea-bc44-0050569002da
Date: Fri, 24 Apr 2020 07:00:00 GMT
Besides, it would be nice to put it in the cron to run every day at 9 a.m:
crontab -e
0 9 * * * /home/oper/cloudflare-analytics.sh >> /var/log/cloudflare.log 2>&1

That's it, we're going to the next step.
Grafana Worldmap Panel
We will need to have installed the magnificent Worldmap Panel, as simple as from the Grafana server launch:
grafana-cli plugins install grafana-worldmap-panel
And restart Grafana's service:
service grafana-server restart
And you're all set.
Grafana Dashboards
I created a Dashboard from scratch by selecting the best requests to the database, finishing off colors, thinking about graphics, and how to display them, and everything is automated so that it fits our environment without any problem and without having to edit anything manually. The Dashboard can be found here, once imported, you will see all the stats:
Import Grafana Dashboards easily
So that you don't have to waste hours configuring a new Dashboard, and ingesting and debugging you want, I have already created four wonderful Dashboards with everything you need to monitor our environment in a very simple way, you will be like the image I showed you above.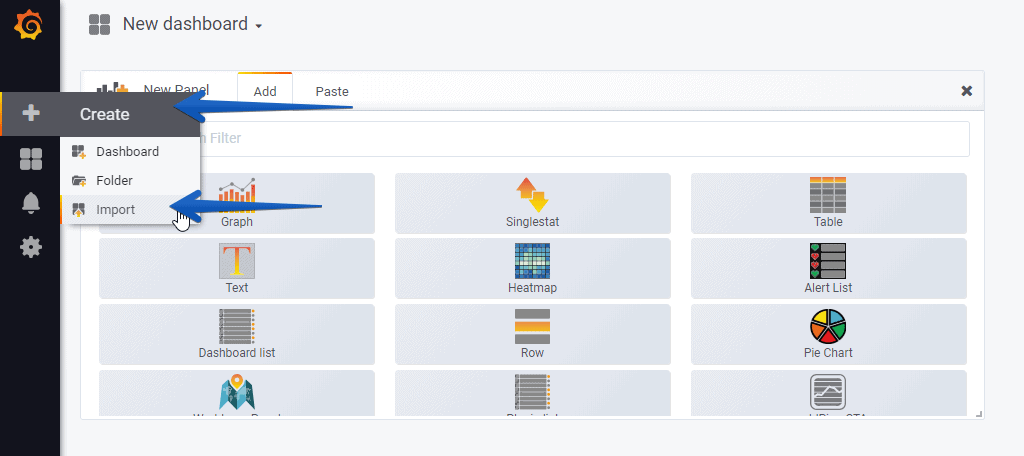 Select the name you want and enter the ID: 12167, which is the unique ID of the Dashboard, or the URL:
We'll have everything popping up without any problem: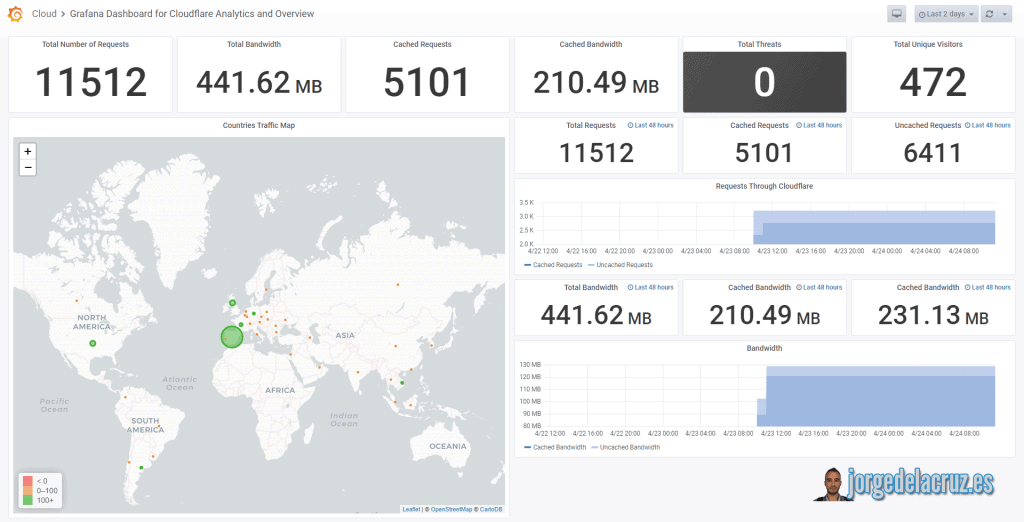 That's all folks, if you want to follow the full Blog series about Grafana, InfluxDB, Telegraf, please click on the next links: