Greetings friends, sometimes we overlook some features that the products include, such as Veeam Enterprise Manager, and all the features that this allows us. Today I come to talk to you about a wonderful hidden and little-known feature, DataLabs on demand using Veeam Enterprise Manager.
Diagram with the use case
The first thing I want to show you is the technical diagram of where this solution can be a good practice, let's imagine:
There are several technical groups in an Infrastructure
The developers group does not have access to the VMware, Veeam and/or production network infrastructure, only a VPN that gives them access only to the DataLabs Proxy Appliance
This group of developers must be able to create DataLabs with a group of applications when they need them on demand from Enterprise Manager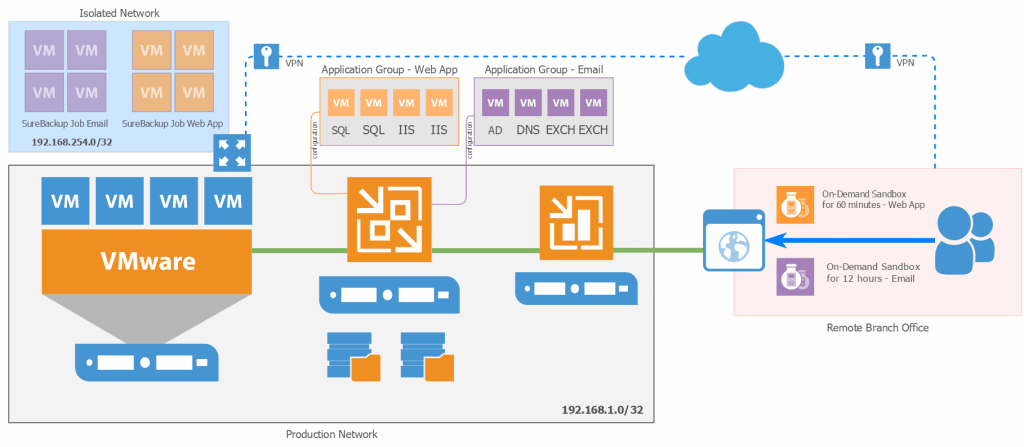 In this way, the group of Developers located in a remote office can access the Enterprise Manager portal via the Internet for example, or via a DMZ, launch their On-demand Sandbox requests as long as they need, and then access those DataLabs using a VPN to the DataLab Virtual Proxy, which will give connectivity to the VMs that are in that on-demand sandbox.