Greetings friends, VMworld 2018 in its American version is over, and although I'm still writing about the announcements and news announced or presented, today I bring you how to download all the Breakout sessions of this VMworld 2018.
GitHub project with all sessions
As every year, William Lam leaves us the GitHub repository with the necessary links to be able to undertake our objective. However, this year is different, because he added the links to the stream and to the .mp4 as well.
One of the things I enjoy the most during the year is to be able to use the sessions when I go by subway, or if I have to fly somewhere, so I leave you the GitHub repository I have created and William's backup (since if you use William's you don't download the session names), with the sessions and their links to the.mp4 directly:
OPTION 1 – Using Firefox quantum and Download Star to download all sessions
If we use Firefox Quantum, we can use the extension called Download Star, which you can find here:
We'll go to the GitHub project, click on the extension and select the following – Video – and click on the link icon at the bottom left, the videos to download will appear in green: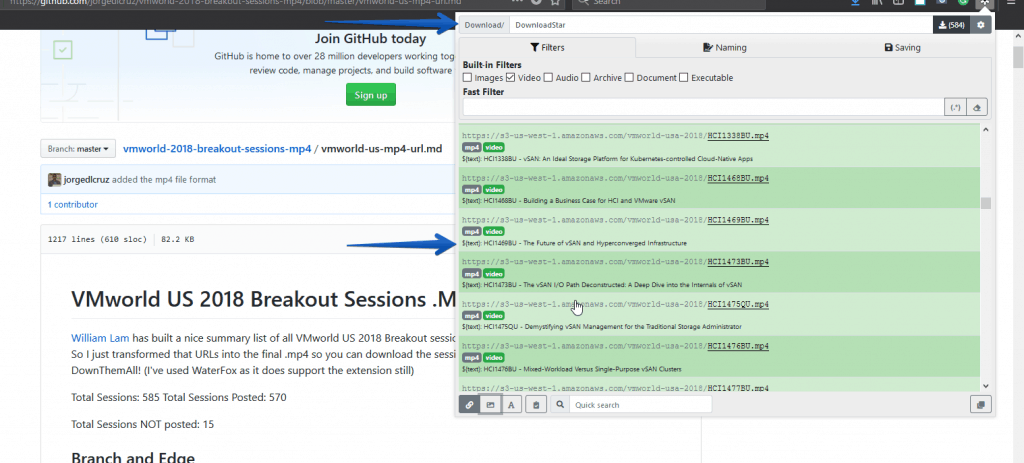 We will select the sessions we want and click on the icon located at the top right where it indicates the number of downloads.
OPTION 2 – Using WaterFox and DownThemAll! to download all the sessions
The extension called DownThemAll! is one of the best Firefox extension that Firefox has had for years, unfortunately and since Firefox upgraded to Quantum, this extension is not available for the latest Firefox Releases, and I have not found any alternative, so I used the browser, which is a Firefox fork, WaterFox, which supports this plugin, we will download WaterFox from here:
And the DownThemAll! extension once we have installed WaterFox from here: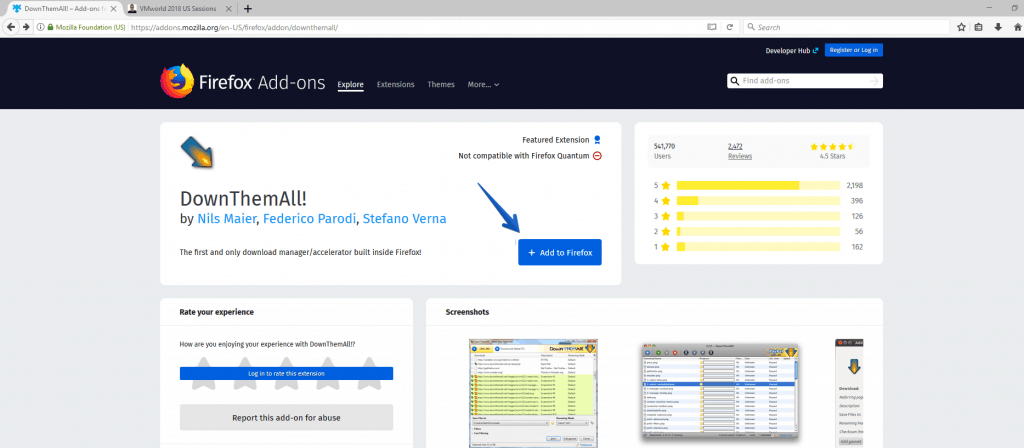 We'll go to the GitHub project, right click and select the DownThemAll! option: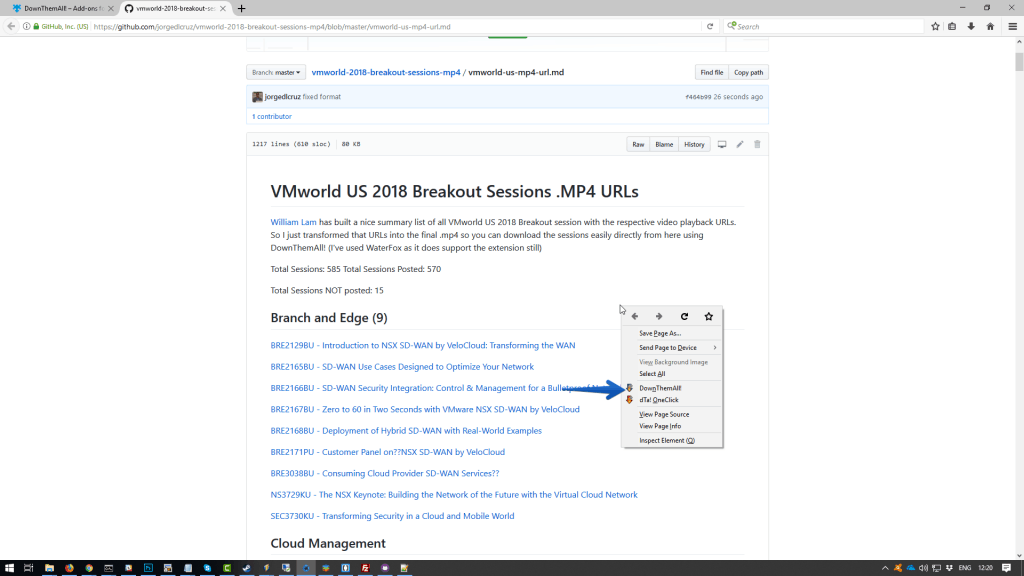 We will select only the sessions we want, or all of them! On the Mask we will put *text*.*ext* and click on Download: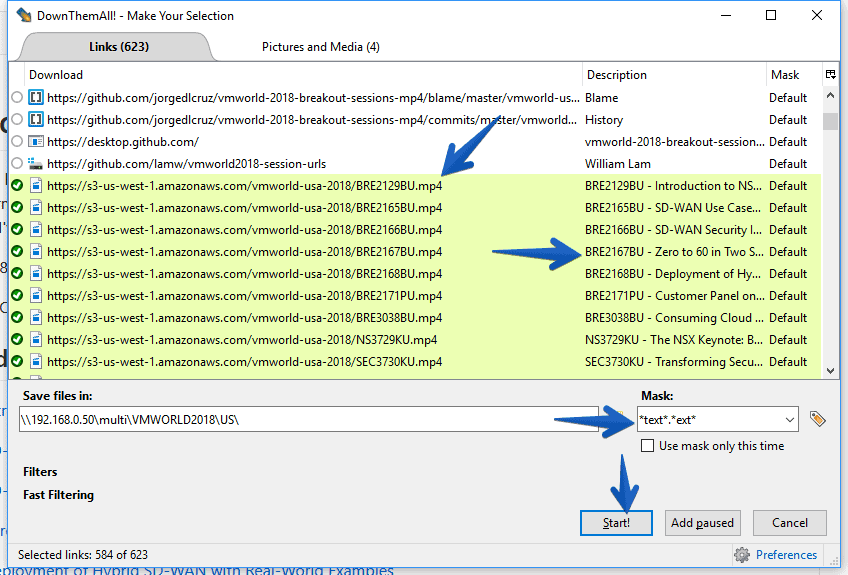 The process will start and depending on your bandwidth it will take more or less time: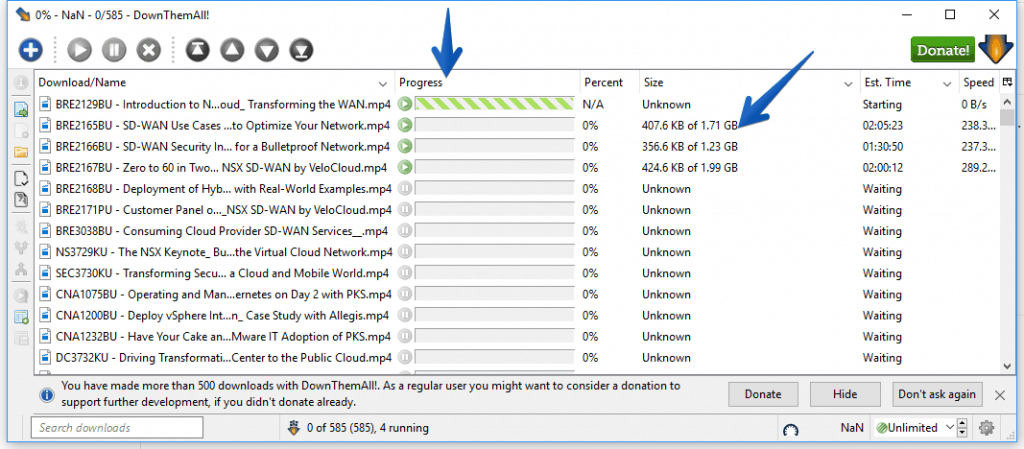 That's all, once we have the sessions on our PC, we just have to find time to visualize them all: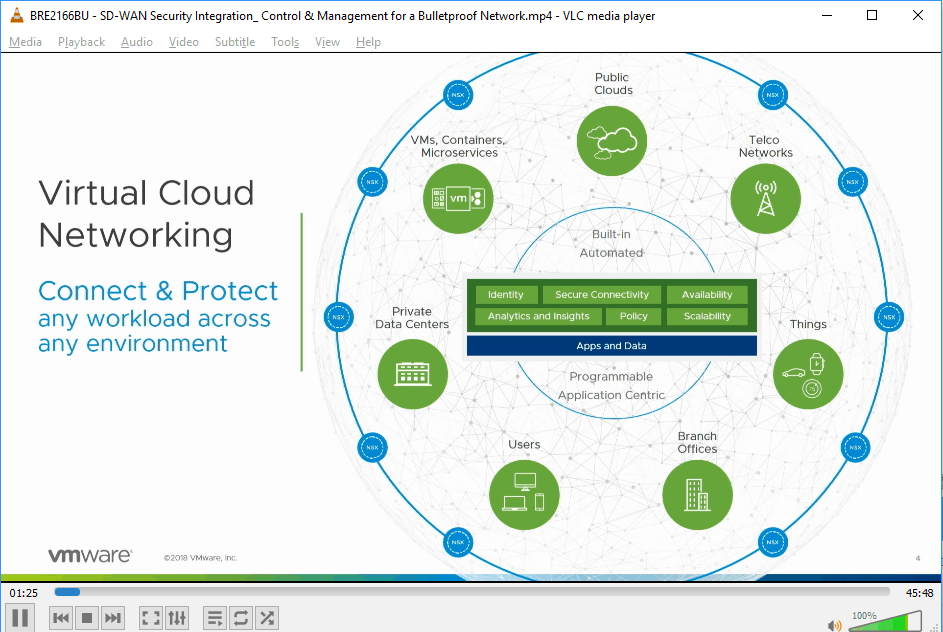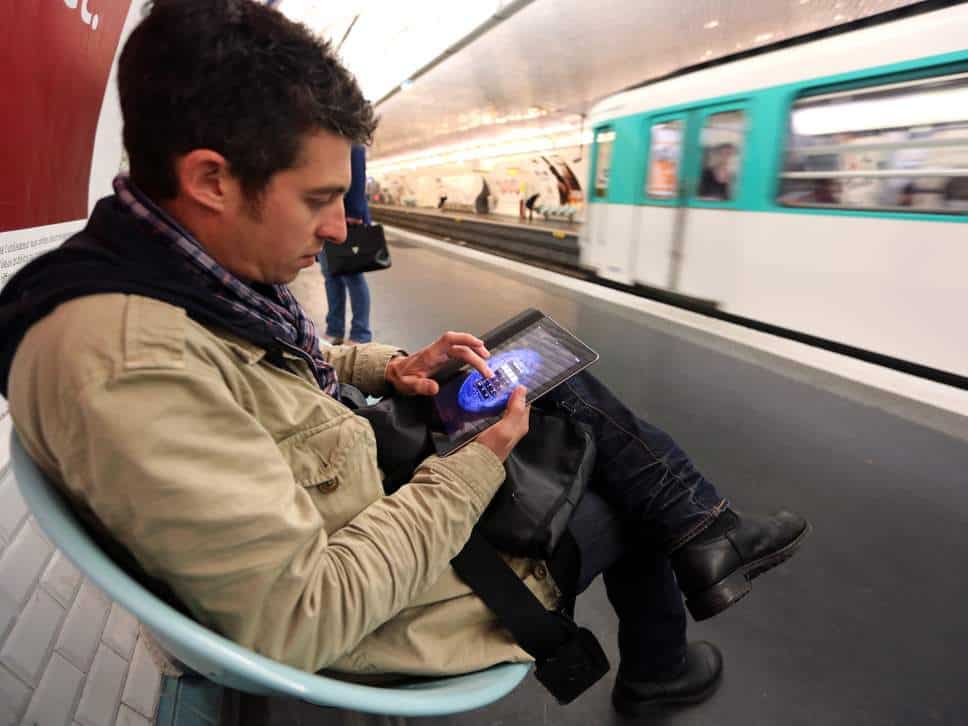 Many thanks to William Lam for the original links from where I extracted the necessary information to create the final URL.
Extra! How to download the General Sessions as .mp4
I am adding this extra step as per the ask on Slack by Gareth Edwards, as the General Sessions are on YouTube, we will use the next online download tool:
And we will use the General sessions YouTube links:
That's all folks, with this you will have pretty much all content presented during VMworld, except the Code and vBrownbrag sessions.