Greetings everyone, Veeam is doing the local events as usual after VeeamON. These local events, which are happening all across Europe, are aimed to deliver all the content presented on Miami, in a much closer and personal way.
If you live in the UK, Veeam is celebrating it's Premier Seminar for Cloud Data Management next week in London, at Euston Square, and I hope to see you all there.
Regarding the technical and business oriented sessions, as usual on these events, the best part really will be to have access to the whole Veeam UK team which you might probably know, and if not, this will be a great opportunity to approach the team working on your territory. Also Systems Engineers like myself will be there all day to help you sizing the solution, or show you a demo, and discuss best practices.

Agenda
A great event must have a great agenda, and rest assured the day will be as productive as you can expect, let me show you the agenda of the day:
Plenary Session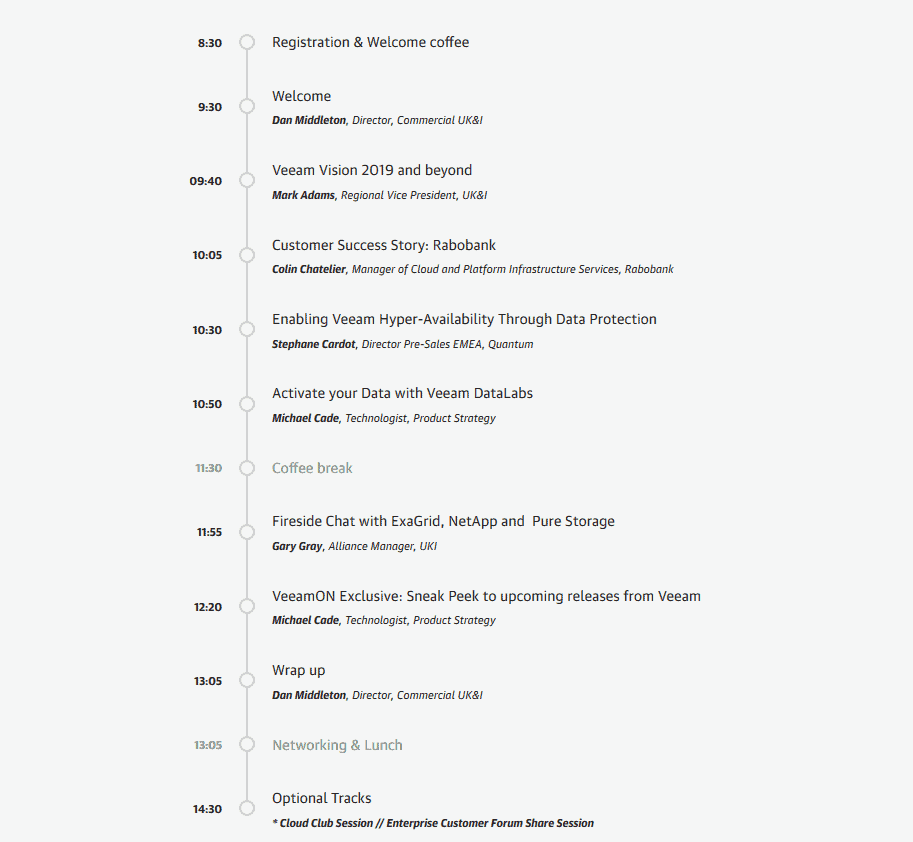 Enterprise Customer Forum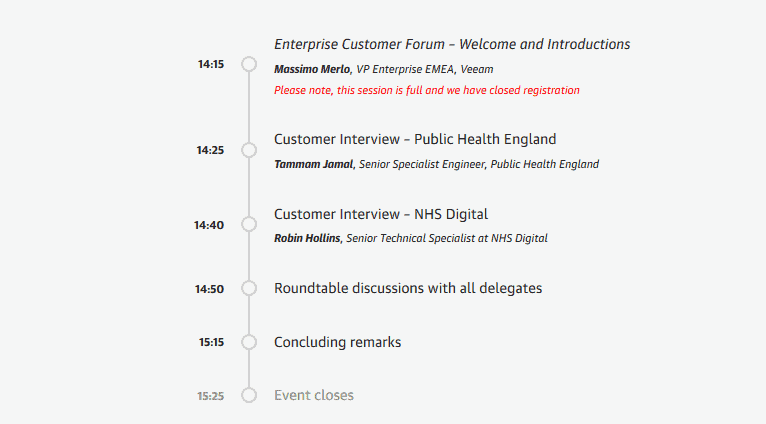 Cloud Club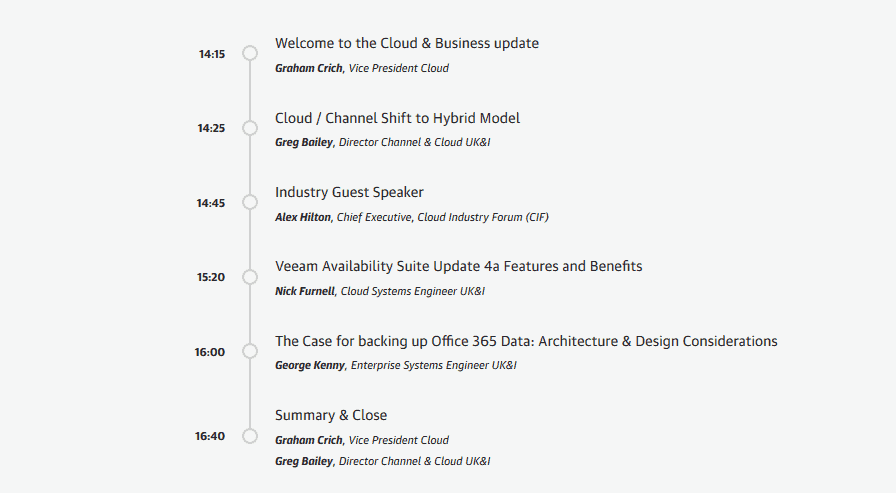 Attend for Free
Book your complimentary seat at VeeamON Tour UK to:
Learn about Veeam's latest technologies, including the best-in-class features of the

NEW

 Veeam Availability Suite™ 

9.5 Update 4

Capitalise on your existing virtualisation, networking, storage and Veeam investments
Share best practices with top local IT experts, Alliance partners and your peers
Look for new opportunities for your business
Hear why Rabobank chose Veeam for a safer, cost effective and more flexible way of maintaining data and systems availability
The number of seats is limited, so book your space today!

How to get there
We will be waiting for you at 30 Euston Square, London, United Kingdom: