Greetings friends, a few weeks back I had the pleasure to co-present another Whiteboarding live-session with Alex Fraser (Senior Systems Engineer UKI).
The session which you can watch for free, and without any registration, if you do a little scrolling, covers how having a data backup and recovery plan is important to the overall success of your business. And what you need is to choose the strategy, that allows you to consider features of your infrastructure, meet RTO and RPO requirements, allows you to reduce operational costs during backup. The topics covered are:
Proxy deployment and transport modes: A good overview of all the list of Veeam Proxies and Transport Modes to move the data from the Source to Backup Repositories.
Options to achieve the required retention: Diagram, demo and use cases on how to achieve the desired backup retention on the Backup Repositories.
Object Storage for long term retention: Leveraging Object Storage to achieve a real unlimited and secure Backup Repository for your long-term retention.
A look ahead at v10 functionality: Veeam Availability Suite v10 it is almost here, and during this session, you can see the different new use cases that v10 includes in order to help you protect your data.
Watch the video now without the need for registration: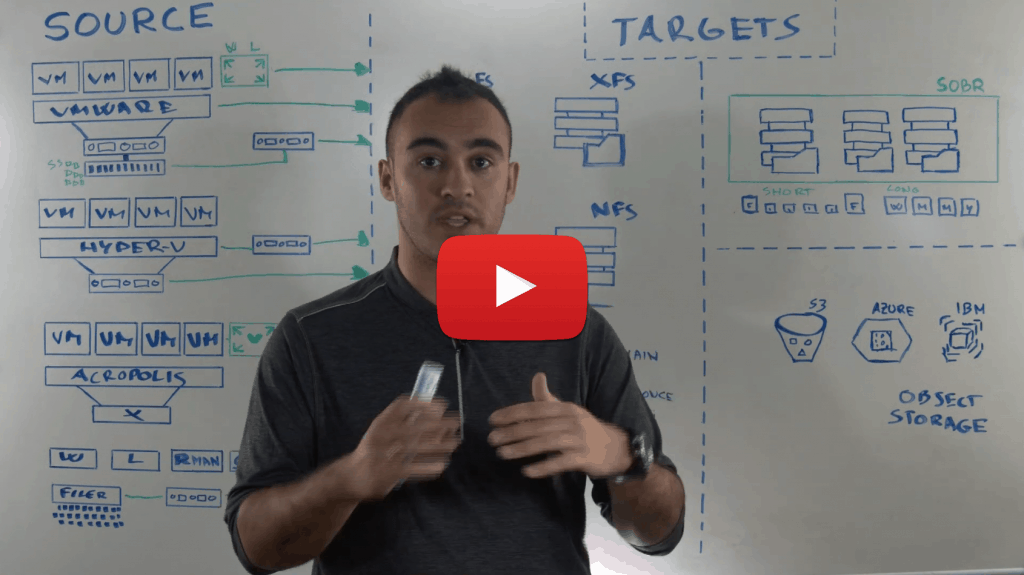 If you have any feedback about the session, please share it so we can improve for future presentations, and if you want to give it a try to the latest update, download our free trial right here.