Based on that knowledge, acquired by countless hours off work, at night, investigating, reading, and trying multiple scenarios, I am happy to announce that I will be presenting at a free InfluxData Webinar.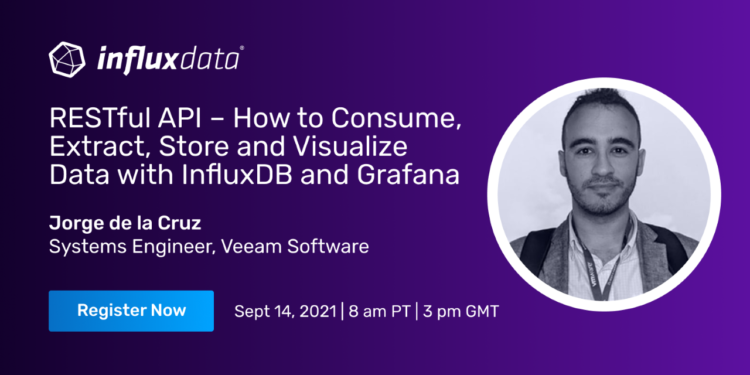 Please, join me on September the 14th at 4 pm BST, 5 pm CET for a session about RESTful API – How to Consume, Extract, Store and Visualize Data with InfluxDB and Grafana. Learn with us, we will use the Veeam RESTful APIs as examples https://www.influxdata.com/resources/restful-api-how-to-consume-extract-store-and-visualize-data-with-influxdb-and-grafana/?utm_source=partner&utm_medium=referral&utm_campaign=2021-09-14_webinar_veeam_global&utm_term=speaker
I hope to see all of you there, or at least, please do register so you can get the recording in case you miss it. As said, with this knowledge, you will be able to ingest any RESTful API in the market to InfluxDB, and create beautiful, yet useful, Grafana Dashboards.