Greetings everyone, a few weeks ago Nick Furnell and myself did a live session about everything you want to know about Backup in 60 Minutes or less.
Having a data backup and recovery plan is important to the overall success of your business. Without one, your business can suffer from permanent data loss, massive downtime, and unnecessary expenses.
Even if you think your data is safe, a tragedy can strike at any time.
Watch this recording of the whiteboard and learn everything you always wanted to know about backup.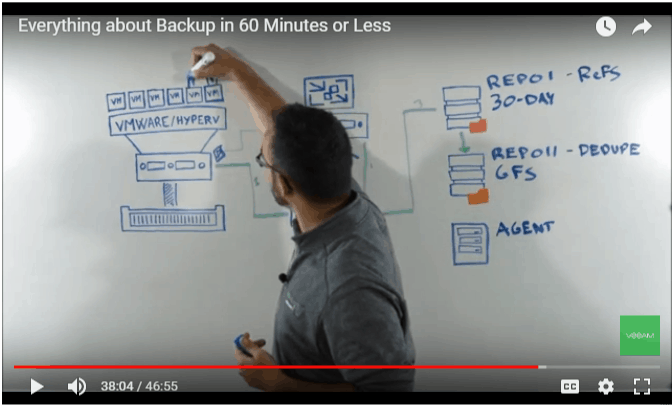 I hope you find it interesting, and feedback it is always welcome.