Greetings friends, as many of you know Veeam includes for free Veeam Enterprise Manager in the Enterprise or Enterprise Plus editions. Veeam Enterprise Manager is a web portal that administrators, or delegated users, can access to perform different recovery operations, or for example create DataLabs requests as well.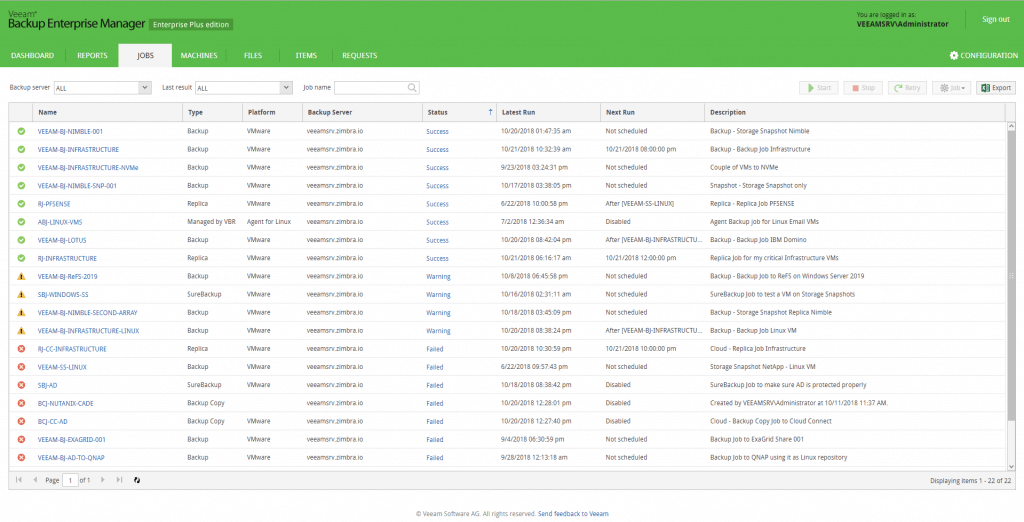 I decided to create this Blog to cover all the operations we can do from Enterprise Manager, since it has so many that it really looks like a Swiss Army Knife, let's go!
Administration, management and execution of the Works of Veeam
Once we connect to our Veeam Enterprise Manager, we can see the option called JOBS, from here we can perform several operations, let's see them all.
Start, stop, retry and advanced options of Veeam jobs.
From here we will be able to launch the works of Copy, or Replica, or SureBackup, etc. Also stop them and retry them: