Greetings friends, as many of you know Veeam includes for free Veeam Enterprise Manager in the Enterprise or Enterprise Plus editions. Veeam Enterprise Manager is a web portal that administrators, or delegated users, can access to perform different recovery operations, or for example create DataLabs requests as well.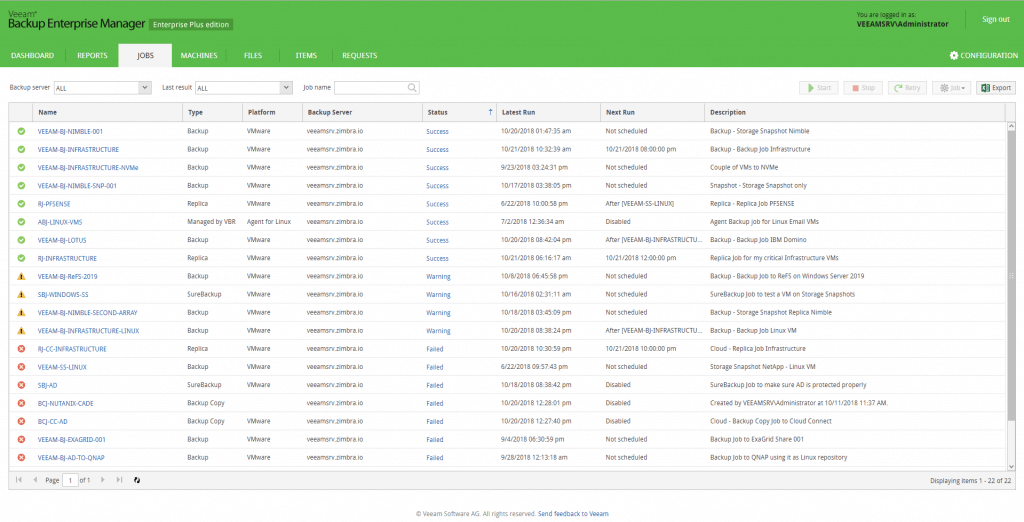 I decided to create this Blog to cover all the operations we can do from Enterprise Manager, since it has so many that it really looks like a Swiss Army Knife, let's go!
Administration, management and execution of the Works of Veeam
Once we connect to our Veeam Enterprise Manager, we can see the option called JOBS, from here we can perform several operations, let's see them all.
Start, stop, retry and advanced options of Veeam jobs.
From here we will be able to launch the works of Copy, or Replica, or SureBackup, etc. Also stop them and retry them:

In addition, in the Job tab, we can find advanced options such as:
Active Full
Disable the Job
Clone Job
Delete Job

Many interesting options that can be made in the jobs, can also be edited, we see this below.
Edit copy, replica or SureBackup jobs
All the works that we see in this JOBS tab, we can edit them, or clone them change name and edit (it would be similar to create a new one respecting the Proxy and Repo configuration).
The first field we can edit are the restore points to leave on disk: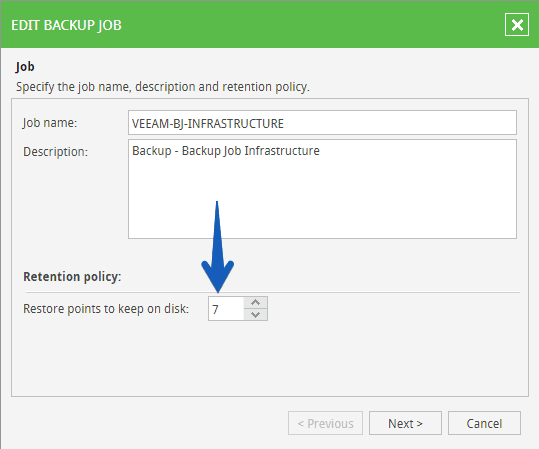 The second field we can edit is the VM, or elements within the copy job, we can remove some, and of course use disk exclusions, for example only process C:/ :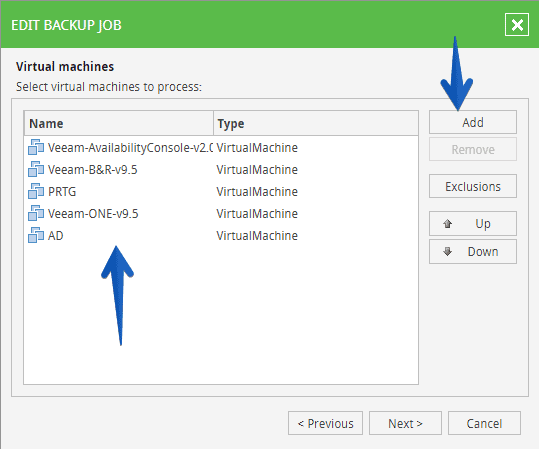 We can edit the Guest Processing field as well, edit the applications we are protecting such as SQL, Exchange and Oracle, and if we want to index the content of the VMs to speed up the file recovery process from the Enterprise Manager itself: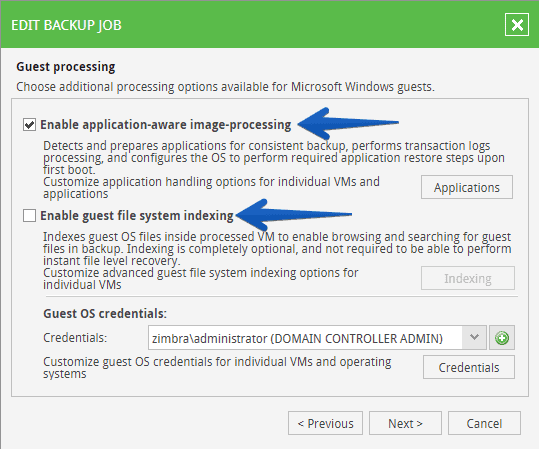 Finally, in each job we can edit the task schedule as well, concatenate it after another job, etc.
Restoration of VMs from any point in time
Within the MACHINES option we can perform different actions, but as we can imagine one of the most powerful is to restore a VM to a point in time, for example in this case we have an AD, with several points of restoration, we can see the Backup Repository where they are, so we know if it is a Repo archive or a faster repo: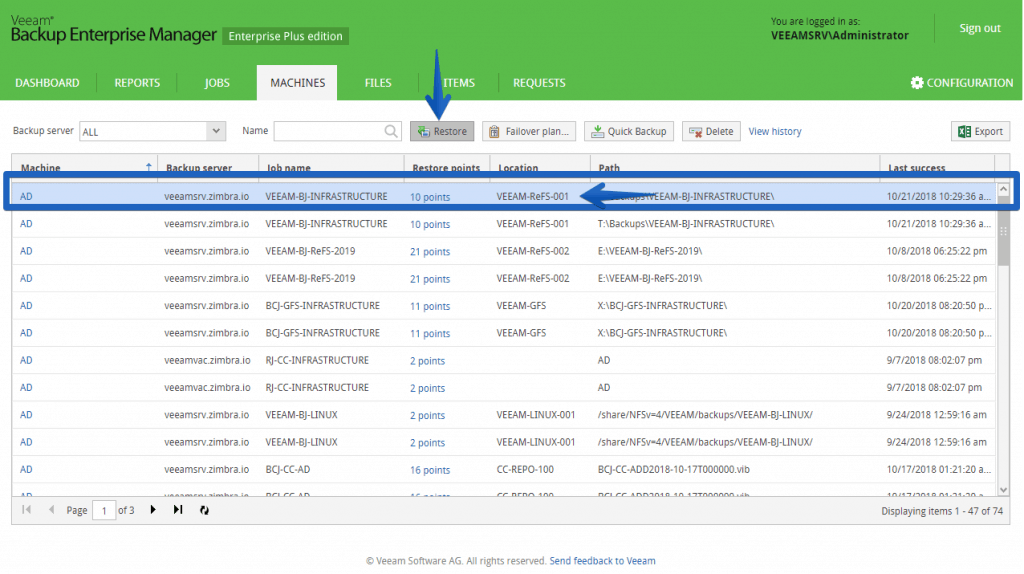 The wizard will ask us which restoration point we want to use and some additional options such as turning on the VM once it has been restored, making a quick rollback and restoring the VM tags in case you have them: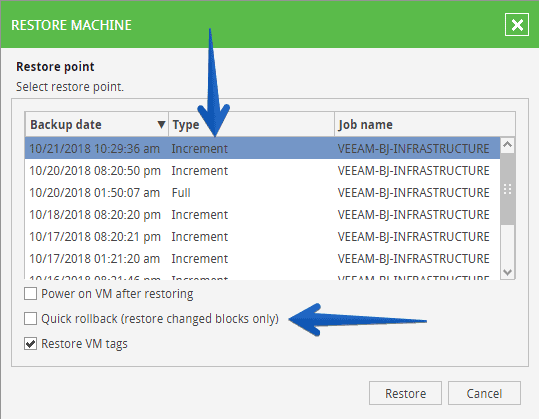 That's all, the process takes just a few seconds or minutes depending on the size of your VM.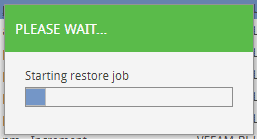 And we will be able to see in the Restore Sessions log how the process recovers each file from the VM, in this case I have restored at the end the IBM Domino file better than my AD 🙂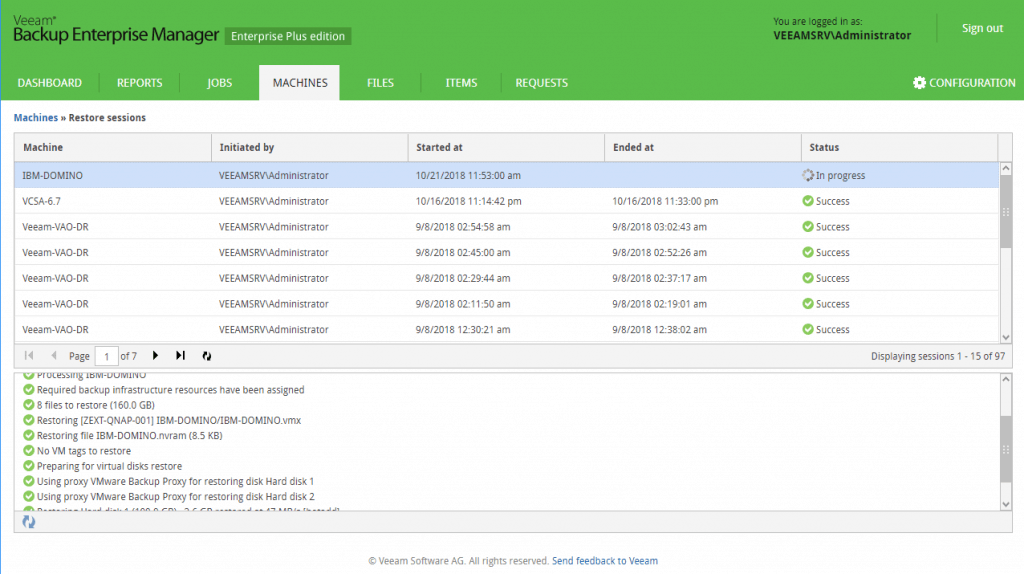 In addition to the Restore option, we have several options such as launching the Failover Plan, perform a Quick Backup, or remove this VM directly from the backups.

File-Level-Restore of VM files with Windows or Linux
One of the options that we will surely use more is to be able to restore files in a granular way, this functionality is available from Backups of VMs (Windows or Linux), and from Agents either Linux or Windows! great stuff: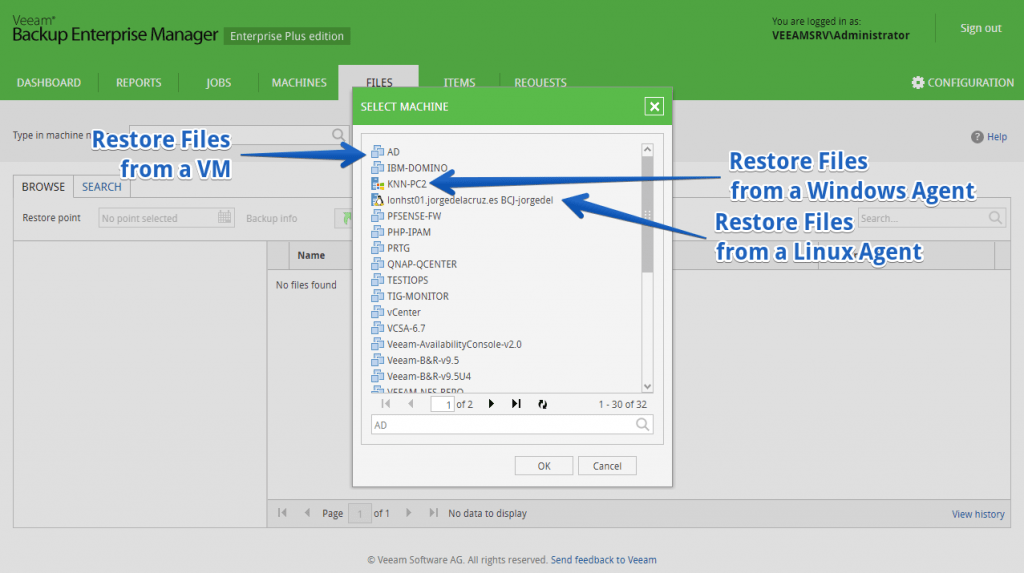 When we select one of the elements, we will have to mount the Backup file, depending on whether it is Linux or Windows will take a little more or less, we can also select the point in time from which we want to restore files: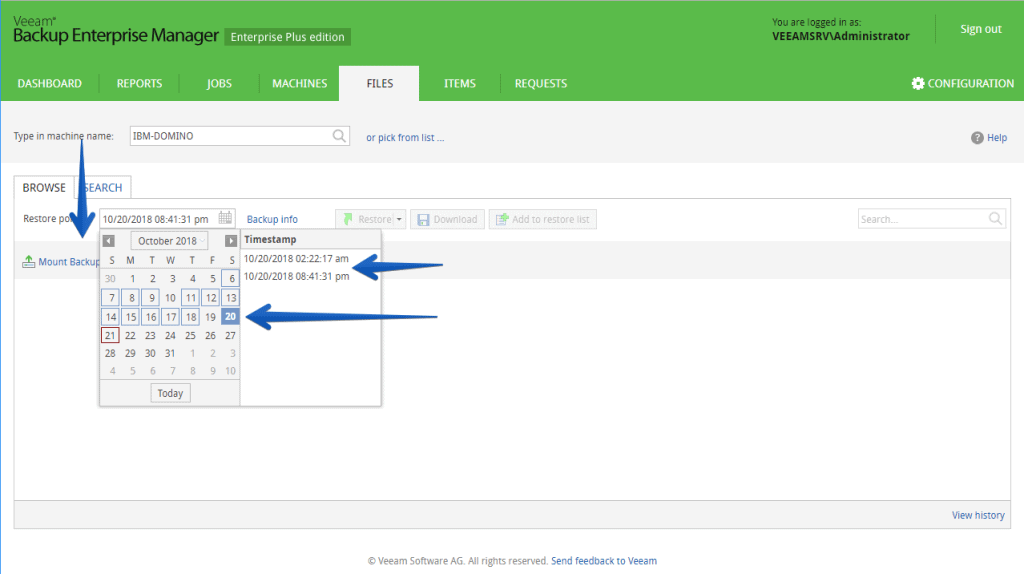 The process takes a few seconds: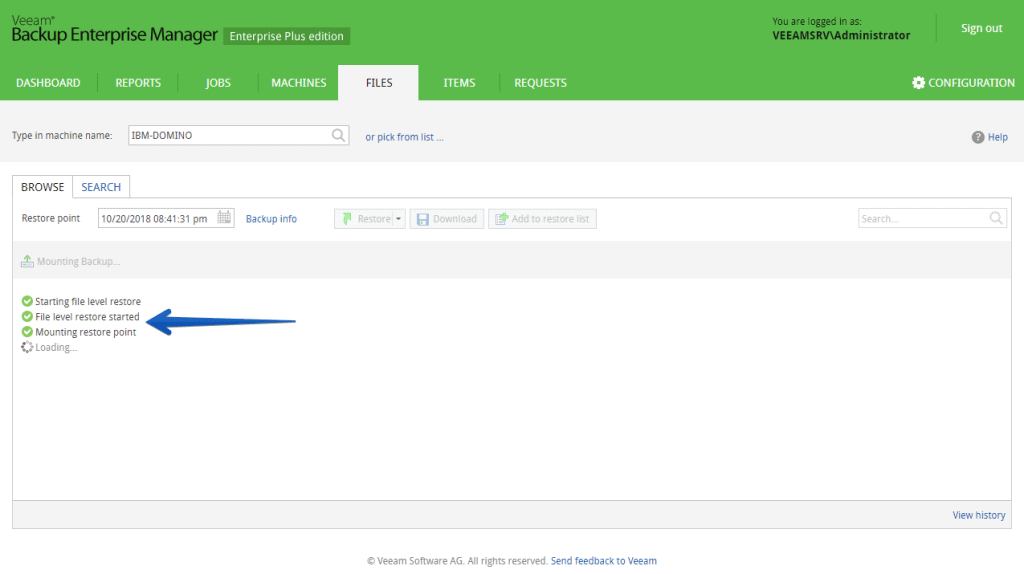 And from here, we will be able to search the file that we want navigating between the directories, and once we find it we will be able to do an Overwrite or a Keep, or to download the file to our PC: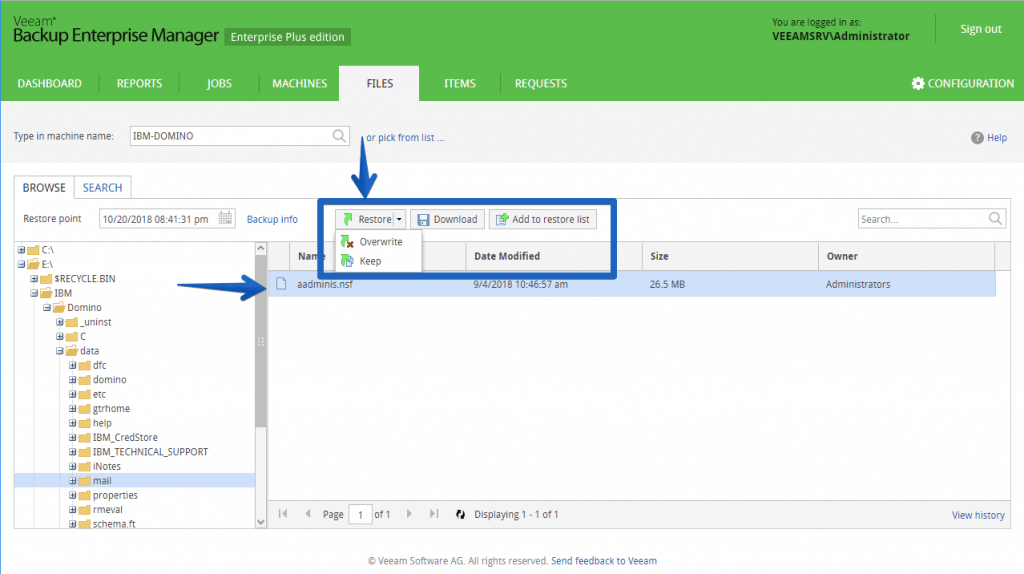 Granular restore of critical application elements such as SQL, Exchange and Oracle
Another option of this great Swiss Army Knife, Enterprise Manager, is to be able to restore in a granular way critical elements such as Databases, Exchange or Oracle (from VMs or from Veeam Agents), for example here: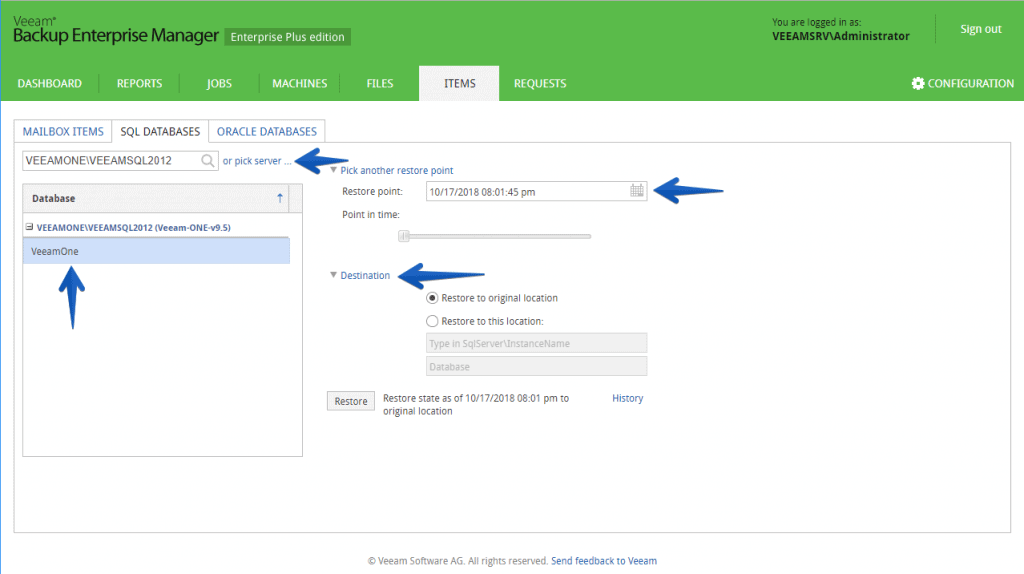 We can also granularly restore Exchange by selecting deleted items from the last save point: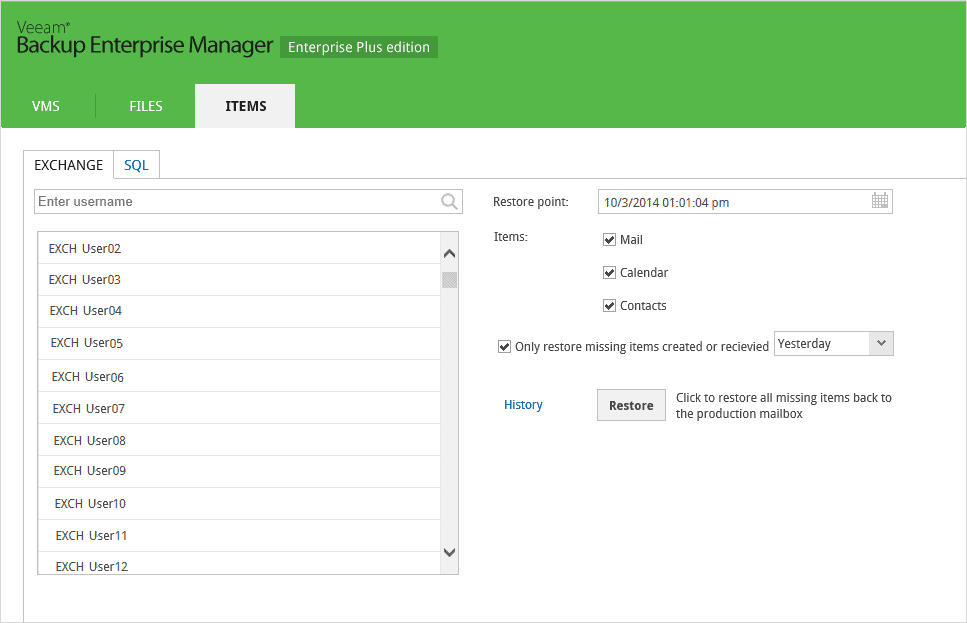 DataLabs requests on demand
In addition to all this, we have the hidden jewel of being able to make DataLabs requests on demand, but this I told you in detail in the following Blog:
The ultimate weapon for VMs restore from Storage Snapshots
I have told you in the past about how to integrate Nimble Storage with Veeam:
But what you may not know is that from any Storage Snapshot we generate with Veeam, we can then restore the entire VM in a matter of seconds.
If we go to MACHINES, we can see that one of the repositories is a Nimble directly: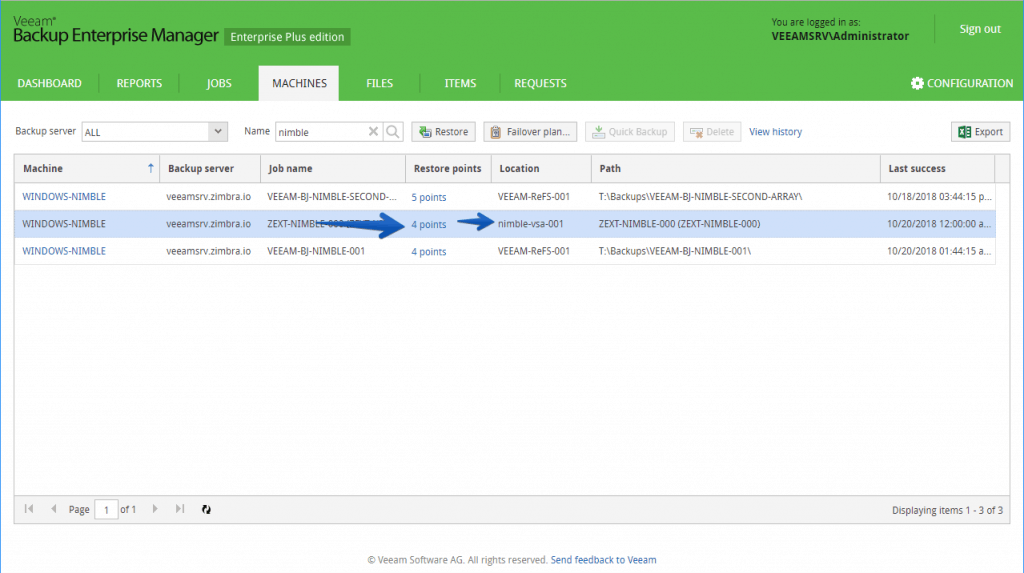 And when we want to restore the VM, we will be able to see the different points in time, which are SNAPSHOTS!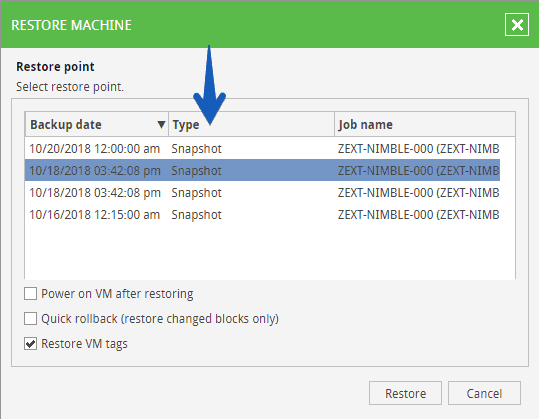 This way, we will be able to use the powerful Snapshots technology of our arrays and Veeam Enterprise Manager to restore in seconds.
That's all folks, I hope you like it, and if so, leave a comment.