Greetings everyone, VeeamON 2021 has finished, and I have been trying to cover the most important announcements of the event, especially those announcements with Roadmap News, etc. You can find the different articles here:
I am excited about everything that is coming, the whole Multi-Cloud approach, the improvements for the protection of Office 365 workloads, and as a true Linux geek, the support for Red Hat Enterprise Virtualization will be a huge win on those Customers running it.
Unofficial Nike Green Sneakers
One of the most anticipated, reshared, and liked on Social Media, was the exclusive Veeam sneakers, which you can get for around $600 with shipping from here. They look awesome, with the VeeamON, and Veeam logo, etc. But a bit out of my particular reach for a pair of trainers.
So, knowing that Nike themselves allows you to personalize the colors of the Nike Air Force 1, I made something similar, a completely unofficial pair of Nike Green Sneakers, here is the full link to purchase from the UK, at approx $150, no logos or anything, just green, black, and white:
From the official pictures, this is how they look like:
From my pair, which just arrived, they look like this in real-life:
Alright, now that you have the information on how to get a pair of these great green sneakers, let's jump to my favorite sessions.
My personal Top Sessions to watch on-demand
The access is free and without charge, in case that you have not registered, just visit:
The General Sessions
Not much to add here, they are the main sessions with a lot of highlights, comments from Veeam's CEO Bill Largent, CTO Danny Allan, Anton Gostev, etc. Just make sure you watch all of them:
Kubernetes related Sessions
Future is here, so it is great to know that Veeam has us covered again with the whole Kasten proposition in order to protect these Modern Workloads, a few interesting sessions around Kubernetes that you do not want to miss, search for them:
Kubernetes Backup Best Practices Meets Pac Man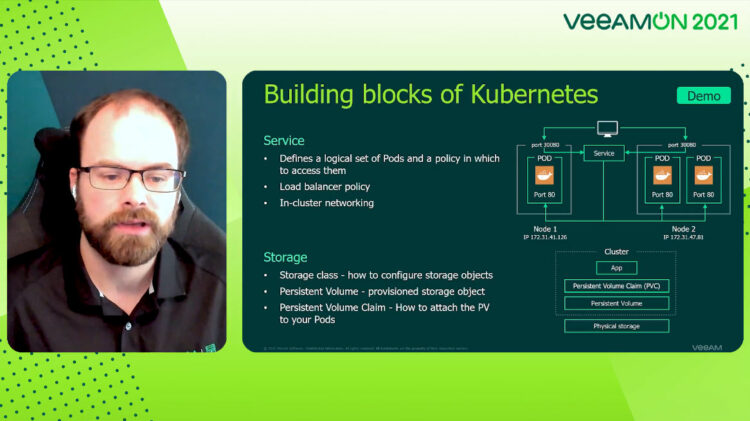 Kasten K10 by Veeam: Kubernetes Backup and DR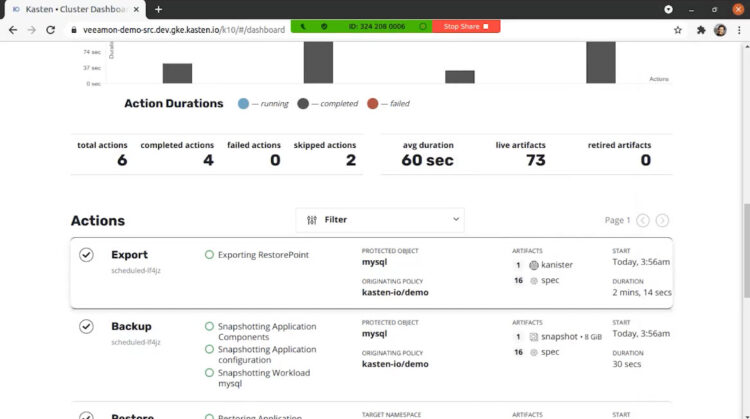 Peeling the Onion: K8s on VMware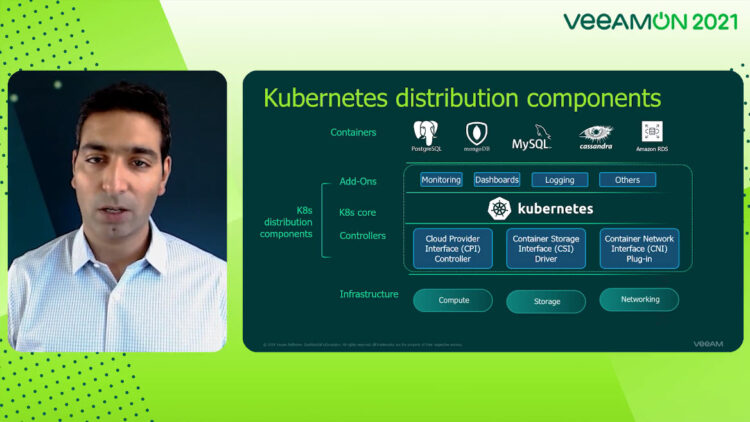 Best Practices, and Deep-Dive Sessions
There were a few great deep-dive sessions that are worth watching on-demand when you have some time:
NEW Veeam V11: Best Practices for Enterprise
Veeam V11: Performance, Capacity and Archive Storage Tiers and Policies

HOT

End-to-End Workshop: Veeam CDP
Veeam Disaster Recovery Orchestrator
Architect's Desk: Sizing of Veeam Backup & Replication, Proxies, and Repositories
Veeam Agents for Microsoft Windows, Linux and Mac
AMA with Anton Gostev, Rick Vanover, and Hannes Kasparick
An absolute golden session, worth watching over and over, and if you can, next time be there and ask everything is on your mind:
HOT

VeeamON Exclusive: V11 — 3 Months In With Anton Gostev
These recommendations are strictly personal, and I would end up watching all the recorded sessions, as all of them have value in my day-to-day operations and duties. Hope this post is useful, if you get the sneakers, whatever model, please send some pictures, and hope to see you next year at VeeamON 2022, hope an in-person event.