Greetings friends Veeam has announced its free version for the protection of workloads in Azure, Veeam Backup for Azure, now available in the Azure Marketplace.
What is Veeam Backup for Azure Free Edition?
Veeam Backup for Azure Free Edition is a native Azure VM workload protection solution. This means that Veeam snapshots the volumes of each instance and allows us to later launch a copy to a Blob Storage repository, for much longer retention.
Veeam Backup for Azure Free Edition provides unlimited restores of any Veeam Backup for Azure, and allows backups of up to 10 Azure VMs. Veeam Backup for Azure provides secure, cost-effective, native cloud-based backup and recovery of Azure VM instances. Easily recover any data loss scenario in the cloud, whether due to disruption, accidental deletion, malware, and more, in minutes.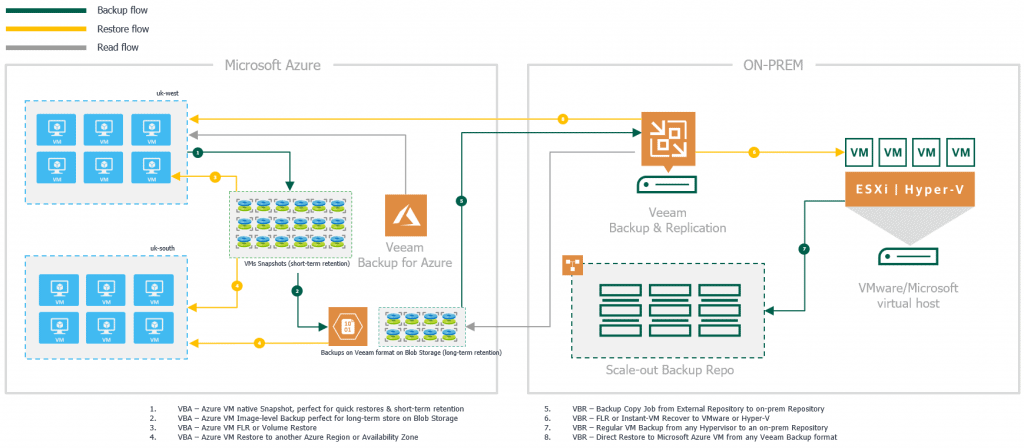 Ease of use is built-in with turnkey implementation through the Azure Marketplace and a simple web-based management user interface. Powerful recovery capabilities are provided through full, file-level recovery for native snapshots and Veeam backups, cross-regional and inter-account recovery, and the ability to restore Azure backups to any Veeam-compatible environment.
An industry-first built-in backup cost estimation tool provides greater cost controls, optimizing protection, and retention while preventing costly misconfigurations.
Links that worth to read

As Veeam Backup for Azure is a very complete new product, I have prepared a series of blogs about the product, I hope you like them: