Greetings everyone, a long time ago I've shared an outstanding tool that I was using at the time called Draw.io, it was my go-to tool for all my drawings, and technical content, plus it has the Veeam, VMware, AWS, and many other most-common stencils. There is nothing wrong with Draw.io and still works strong, and I open it from time to time.
During this last year, where the workload of people working from home has duplicated, I needed to find a tool to quickly draw my diagrams on the fly, to take notes, to make some sketches sometimes, in a nutshell, something a bit faster than draw.io, with similar or better output. Introducing Excalidraw.
Excalidraw
Excalidraw is an online, absolutely free, hand-drawn feel tool that helps you to achieve all of those points mentioned above, but most importantly, the result looks so clean, that I noticed a great response from the people I am sending these drawings, with always compliments to the speed of sending, the level of detail, or just the look and feel.
Let me show a real example from one of my latest conversations with a Customer: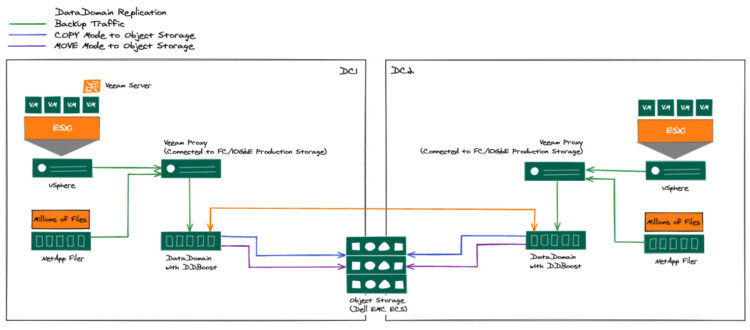 Or, just a normal Veeam diagram, redesigned with Excalidraw. This diagram is about the Backup Flow using DirectNFS:
Excalidraw libraries
Excalidraw has the same open-source concept for the Icon Libraries, where you can submit a GitHub request, etc. There are a few great icon libraries already there, that are that simple like click on Add to Excalidraw, and you will have it immediately working on your Browser.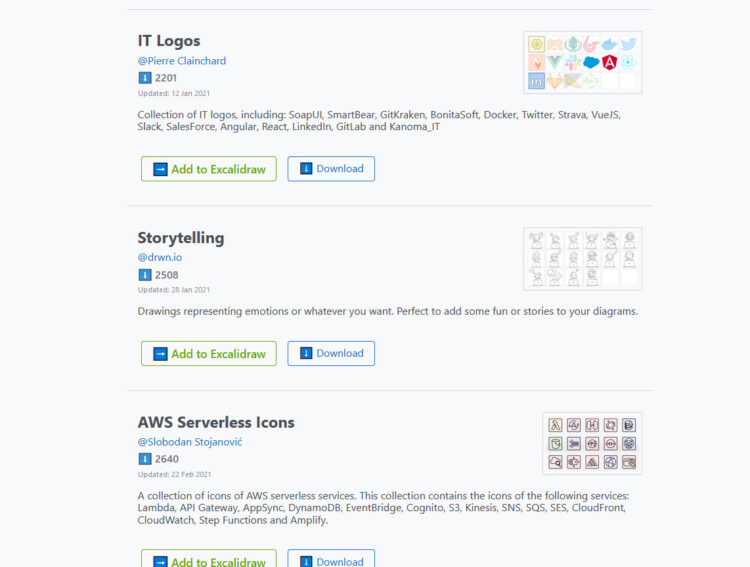 You can even find an icon Library created by Veeam Solutions Architects:

Excalidraw jorgedelacruz Library
I tend to use whatever is available out there, to save myself time, and to focus on what is important, which is to produce the best material, with a decent speed for Customers, etc. And I use a lot of the available Excalidraw libraries, my favorites ones are:
Charts
Azure Cloud Services Icons
Software Architecture
Data Viz
But it is true that I was missing the usual mode of creating diagrams, you know with my Hypervisor, my Backup Repository, Backup Proxy, VBR, etc. So, I've decided to start building from scratch some 100% unofficial library based on the Veeam icons, you can see some example here: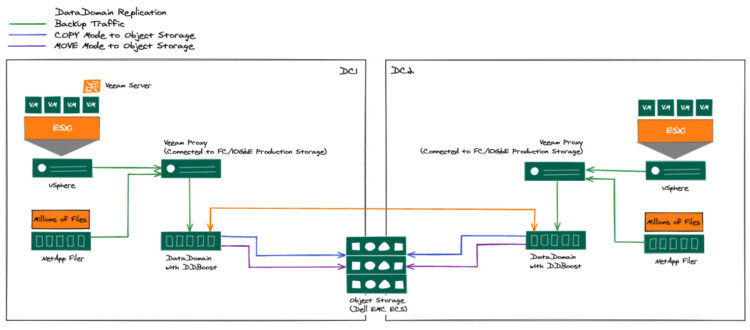 How to Download, and Import the jorgedelacruz Excalidraw Icon Library
The process could not be simpler, download the most up to date library from here:
Open Excalidraw on the browser of your choice, remember that Excalidraw does make use of the Browser local cache/db, so if you open Incognito, or another browser you need to reimport:

Now you select the library you've download before, and you are ready to go:

As said, there are not that many icons just yet. But I am planning to add pretty much everything that we can find on the official Visio/Draw stencils or at least the ones that we could use more often. If any urgent request comes to mind, a comment or a GitHub issue will accelerate the creation.
I hope it is useful to you, if not with this specific library, just the tool in general, I found it absolutely amazing.
Bonus Track
Of course, and as you guessed, you can combine the best of all worlds, so here you can see the always powerful OBS + DSLR Camera with Green Screen and Chroma Key filter + a Browser with Excalidraw on dark mode with Chroma Key filter. So there you go, a "Lightboard experience" without the complexity of creating that, plus much faster typing and moving the mouse than drawing, especially with the Icons ready to go. Another variant might be adding yourself at the bottom right/left with a solid background, on top of the Diagram: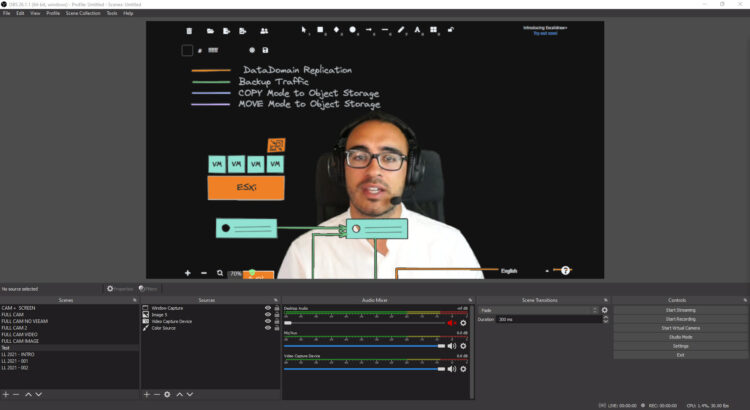 As said, Excalidraw is a game-changer in all this new era of communication, where a simple, quick, but useful diagram can span the attention of the person at the other side of the screen, which is a big challenge these days.