Greetings friends, another day, another blog article with what's new on Veeam v11a, on this case I have the incredible privilege to be able to talk about Veeam ONE v11a. Before I jump further, and as many Customers, and Community, is not fully aware of the Veeam ONE potential, I would love to leave you here some articles that can put you in the context of the true power of this tool:
Alright, now that you have been all briefed with up to nine blog series, let's keep talking about Veeam ONE v11a. As the premier monitoring and analytics solution for Veeam Backup & Replication, Veeam ONE v11a expands its capabilities to provide deeper insights into your data protection with a focus on cloud, security, and enterprise capabilities:
Support for Google Cloud Platform with alarms and reports to help you track and measure the efficacy of your cloud backups.
A new view into immutability, further helping you mitigate against malicious activity from cyber threats.
Enhanced reporting for advanced views and comprehensive monitoring and reporting with Veeam Agents for IBM AIX and Oracle Solaris.
Powerful Enterprise reporting is specifically designed for the advanced capabilities that you require to provide key information and insights into your data protection operations
What's New in Veeam ONE V11a
NEW! Support for Veeam Backup for Google Cloud Platform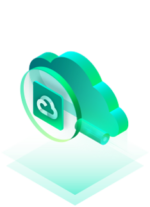 Veeam continues its pace of expanding support for cloud platforms with Google Cloud Platform being the latest to gain the benefits from the monitoring, analytics, and reporting capabilities of Veeam ONE.
Monitoring and alerting: Now operation teams can make sure each backup operation completes successfully and on time, stay up to date on disabled backup policies, and identify backup policies taking a suspiciously high amount of time to complete.
Reporting: Starting with V11a, customers can easily assess their backup environment for compliance with the desired recovery point objective (RPO) period, which helps to make sure every Google Cloud Platform virtual machine is timely protected.
NEW! Support for Veeam Backup & Replication Hardened Repository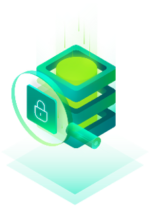 To further reduce the threat of cyber-attacks on backup data, Veeam ONE v11a not only helps you track unusual backup growth or activity but now has the ability to monitor, alert and report on its undisturbed state when using Veeam Backup & Replication Hardened Repository.
Stay up to date and create the necessary documentation to ensure your backup data is secure and protected from attacks throughout its lifecycle:
Monitoring and alerting: Starting now, backup administrators do not need to perform any manual actions to be notified if there are backup repositories and scale-out backup repository extents supporting immutability but not having it enabled. Moreover, any changes applied to the immutability configuration settings can now be reflected in the mailboxes of the responsible persons, thanks to newly added alarms.
Reporting: With V11a, customers can track and report on the length of the immutability period of each restore point created on Linux Hardened Repository, assess the configuration of the immutability settings of Linux Hardened Repositories and scale-out backup repositories consisting of Linux Hardened Repository extents, and track immutability configuration changes over time for simplified auditing and compliance.
NEW!

Monitoring and Reporting for Veeam Agents for IBM AIX and Oracle Solaris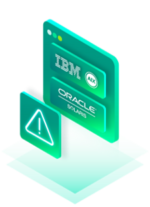 For customers who rely on the power of IBM AIX or Oracle Solaris for their enterprise applications and data, Veeam now offers new capabilities to help you maintain insight and visibility into these systems.
Monitoring and alerting: With this release, customers can gain full control over the protection state of the machines running IBM AIX and Oracle Solaris operating systems, identify machines with no recent backups, find out disabled backup policies, and detect suspicious activity potentially affecting the machines, and thus, the whole IT landscape.
Reporting: V11a introduces a rich number of reports covering IBM AIX and Oracle Solaris backups to help customers simplify auditing of backup operations, identify unprotected machines, build custom reports for their unique needs, plan repository infrastructure expansions, and make sure configuration of backup policies is consistent across the backup environment.
Other Enhancements
Enhanced!

Enterprise Reporting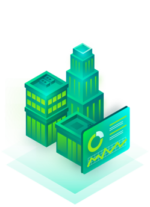 Within the Enterprise, the expansion of your existing infrastructure often outpaces your capacity to measure and report on data protection across your entire data centre. Veeam ONE v11a provides comprehensive reporting capabilities, designed to specifically address the sophisticated capabilities you need to provide key information and insights into your data protection operations.
With the Enterprise Reporting enhancements in Veeam ONE v11a, you can achieve:
Streamlined outputs that enable simple at-a-glance views that are necessary to ensure adequate storage and properly plan for future growth and protection.
Recovery objectives aligned with your SLAs to ensure you are compliant and prepared to recover at any scale
Even greater flexibility with an improved granularity of reporting data expanded reporting coverage, and enhanced user experience when dealing with large environments