Greetings friends, we have already seen during this series how to configure our Capacity/Cloud tier, the configuration within Veeam, in Microsoft Azure and of course a brief introduction to why use this new technology to store our oldest backups.
Today I leave you some aspects that will help you to better understand the Capacity Tier process, how to launch it manually, etc.
How often does Scale-out Backup Repository Offload run?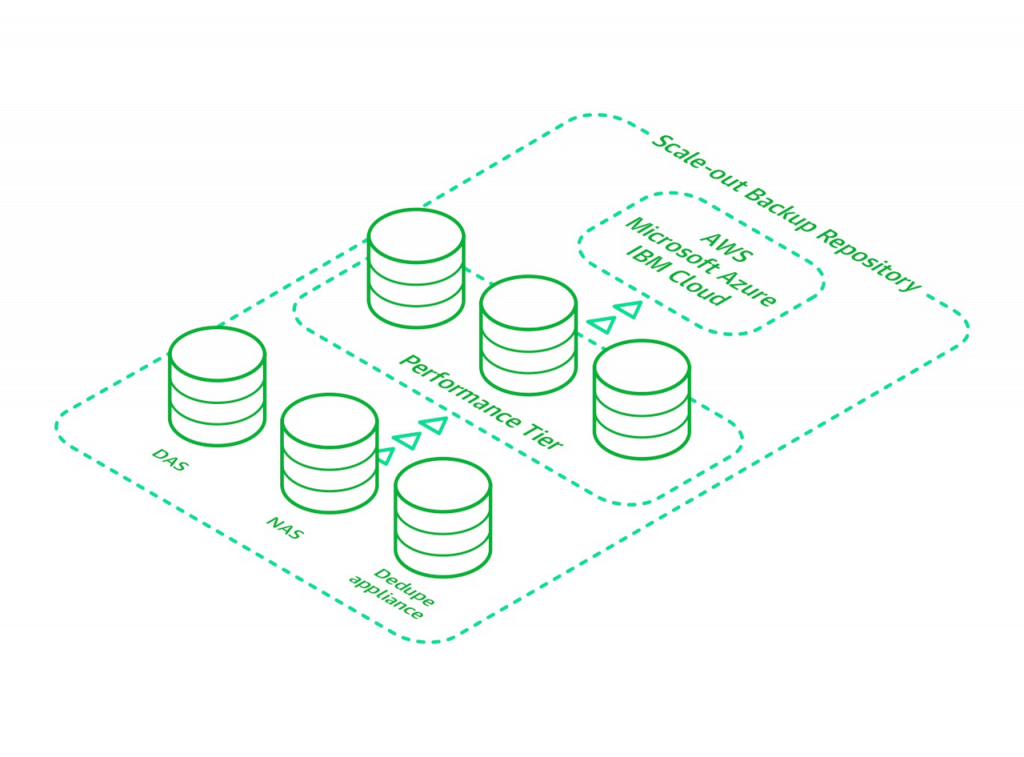 The Scale-out Backup Repository offload task runs automatically every four hours, once we have configured our Capacity Tier, as we saw in the previous entry.
This means that once we have configured everything, after four hours we will check if any of the files comply:
The age selected in the Capacity Tier option
It's a closed chain.
The override option has been selected if a certain % of use is reached in the Performance Tier
This Scale-out Offload process will run indefinitely every four hours.
How to force Scale-Out Backup Repository Offload
If this job every four hours is not enough, or if we just want to launch the task manually from time to time, we can go to our Veeam Console, Backup Repositories, select our Scale-Out Backup Repository where we want to run the offload and press CTRL + RIGHT BUTTON and this menu will appear with the secret option: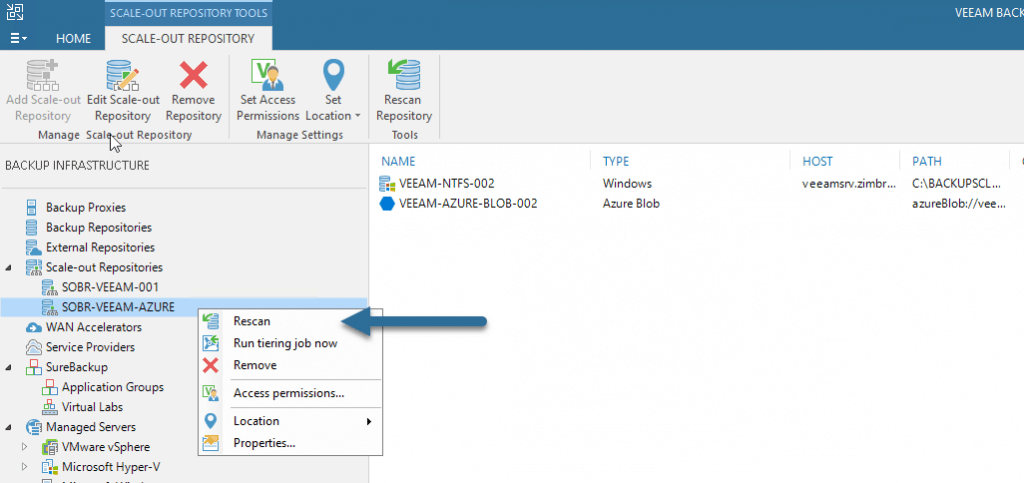 This will launch the task manually, and if any of the files in the Performance Tier meet the requirements to be uploaded to the cloud, so be it.
How to force the offload of a certain string of backups
If you don't want to send all the strings and files in a Backup Repository, but want to upload that backup string that weighs several TB, we can go to Home – Backup or Backup Copy, select the string we want and right click – properties:
And then select the string we want to upload to Object Storage and right click and select the option presented to us to specifically send this string to Object Storage: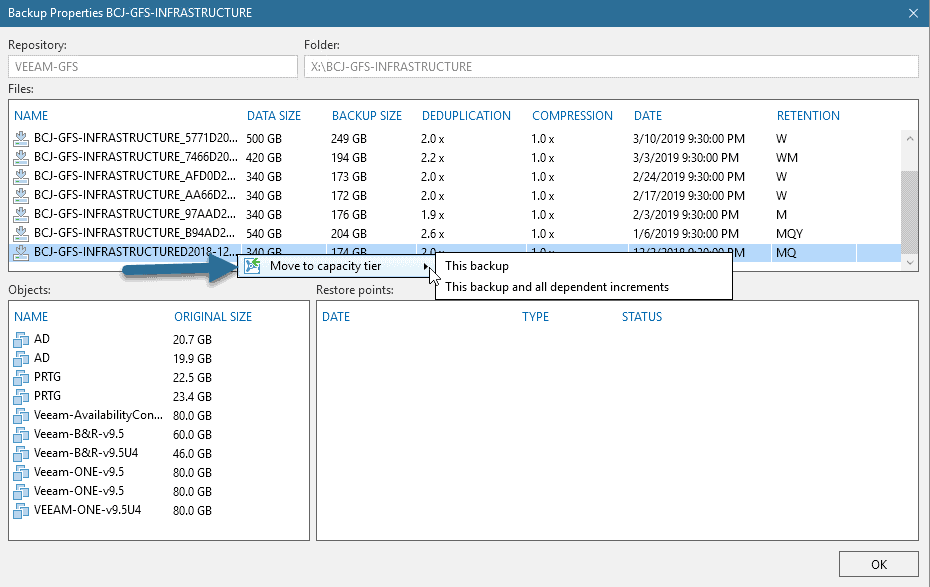 Viewing the task of Scale-out Backup Repository Offload Tier
The visualization of the offload task is very similar to that of Backup or Replica that we are used to, we can see the progress, the transfer, the files that are uploaded, the number of objects and percentage: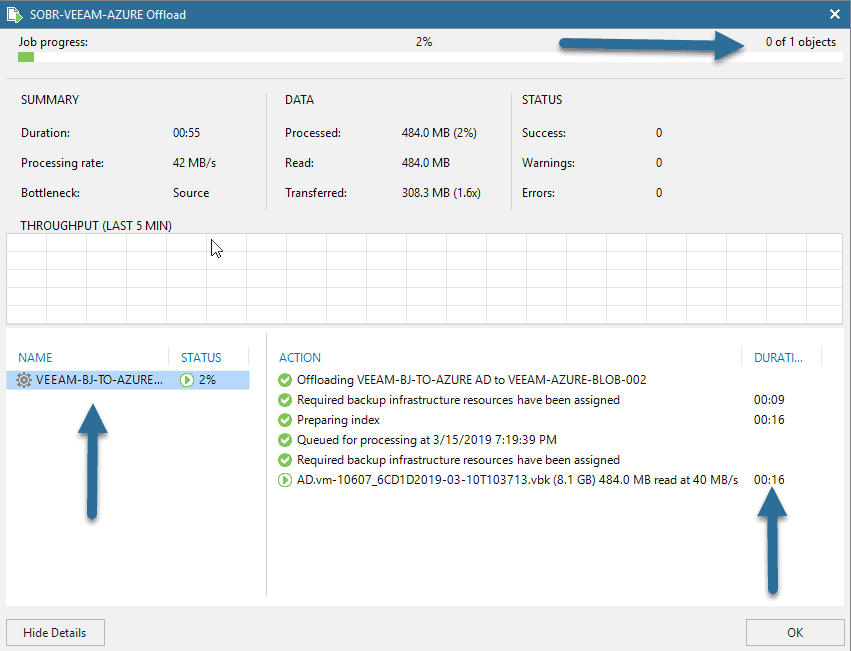 Email notification of Scale-out Backup Repository offload tasks
We will receive a daily email with the tasks that have been completed from the offload tier, we will be able to see something similar to this:
The name of the Scale-out Backup Repository
The status of the task
The space used in Performance Tier and Capacity Tier, as well as the boundary in it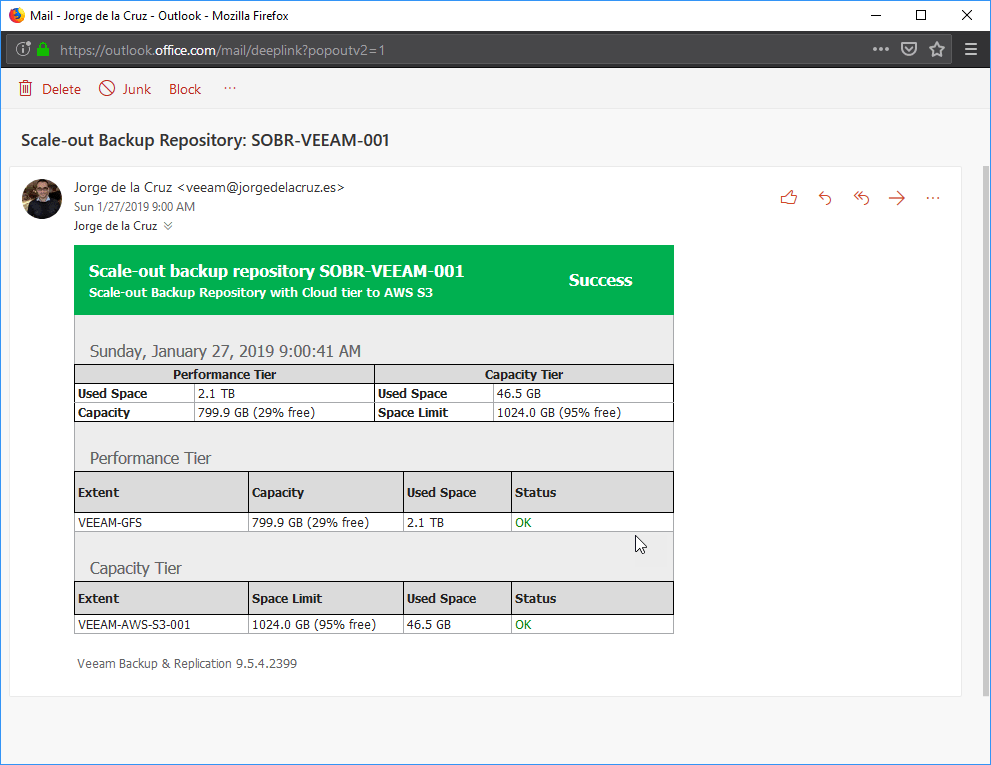 I would like to leave you the list of articles that we will see throughout the series: