Greetings friends, we continue with this very interesting series about a veteran player in this to store backups for years, without giving any problem. I am talking about the great HPE StoreOnce, the HPE appliance par excellence that allows us to achieve unthinkable deduplication ratios, as well as giving us extra security such as immutability for our stores, replication, etc.
I have decided to divide this series into several blogs, to make it more comfortable for you to consume, please click on the article that suits you best:
Without further ado, let's go to the second article, today we will see how to launch the image we downloaded in the first article and its initial configuration.
How to display the HPE StoreOnce VSA G4 OVA image
If we have followed the steps of the first blog, we will have in our PC something similar to this:

We will go to our vCenter, and we will make right button Deploy OVF Template: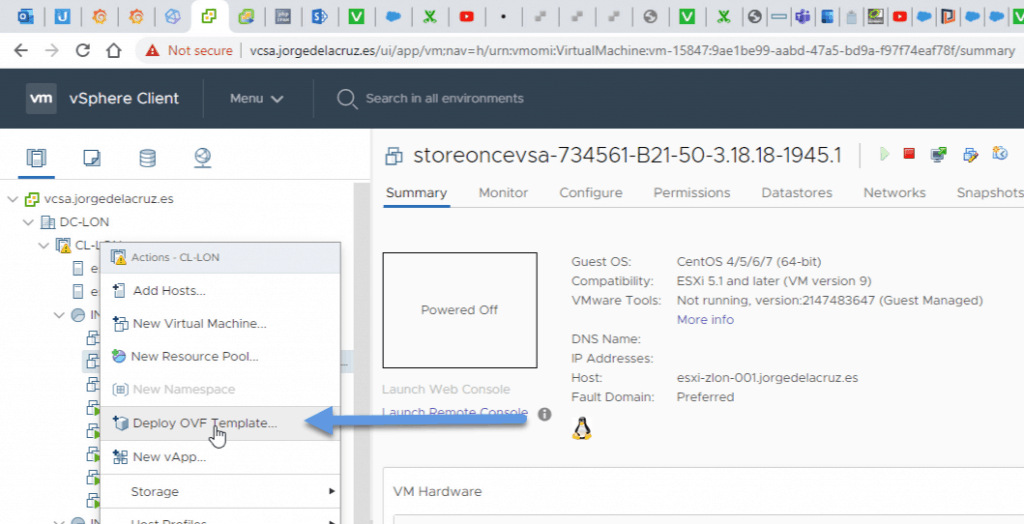 We will select the OVA image that we have just downloaded and we will click on next: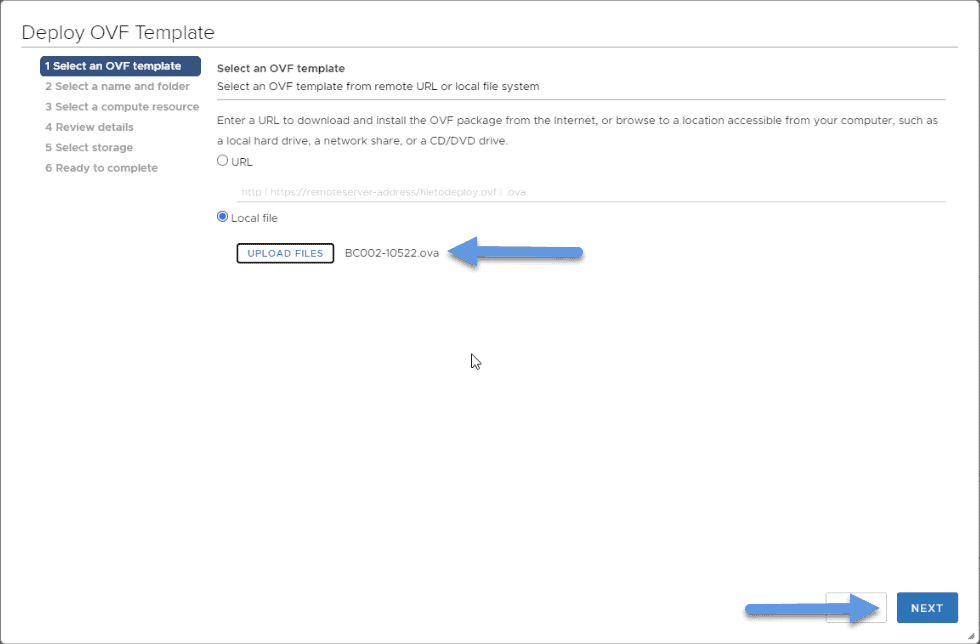 We will introduce a name that we like for this VM: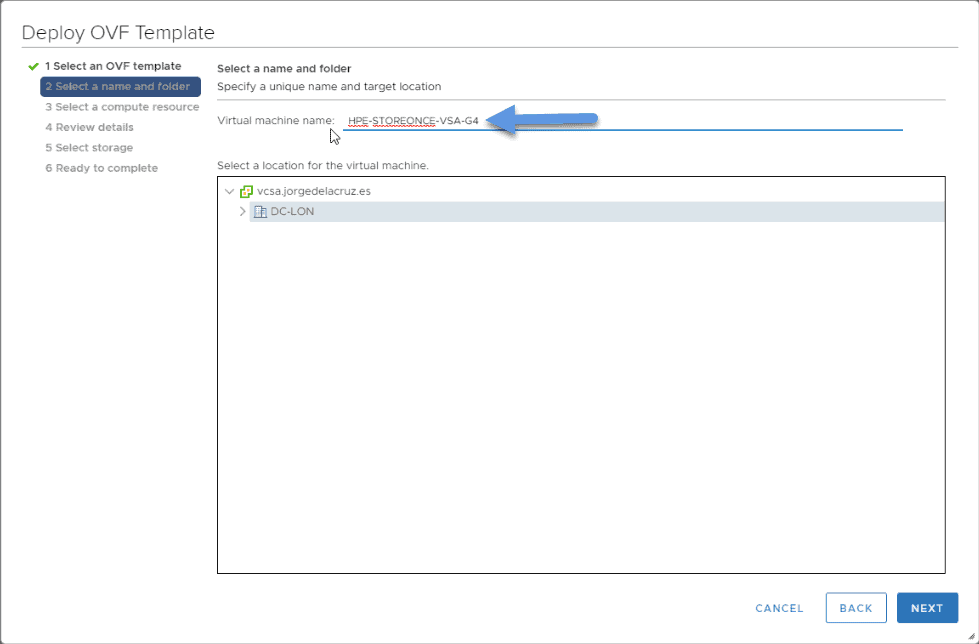 And the place where we want it to be executed, in my case my main cluster: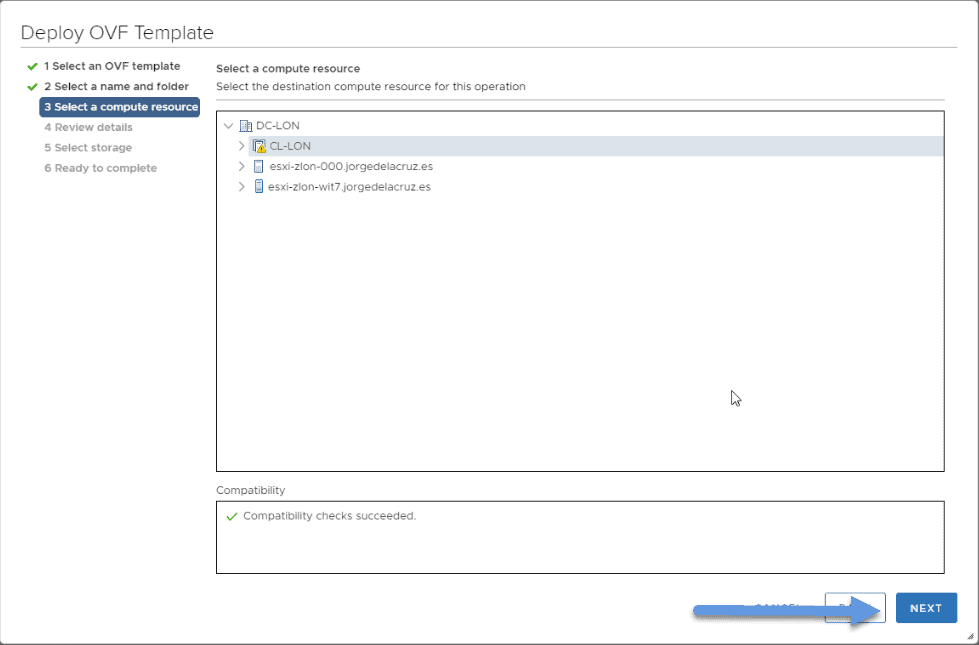 In this step, we will be able to see a small summary of the version, a link with more information, etc.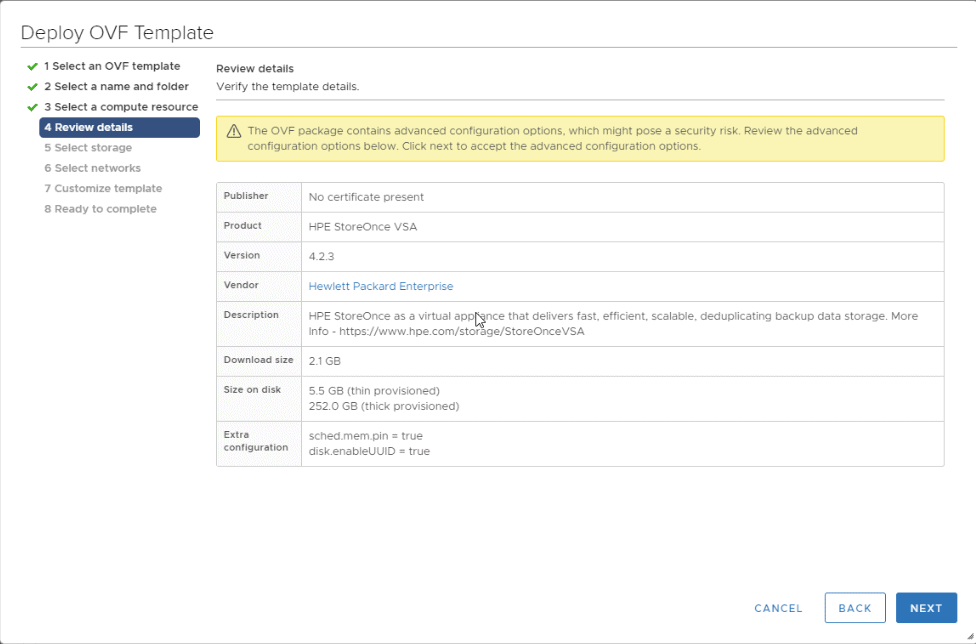 We will select where we want to store this appliance, we have two system disks, so it does not occupy much, I recommend the fastest possible, and deploy them in Thin: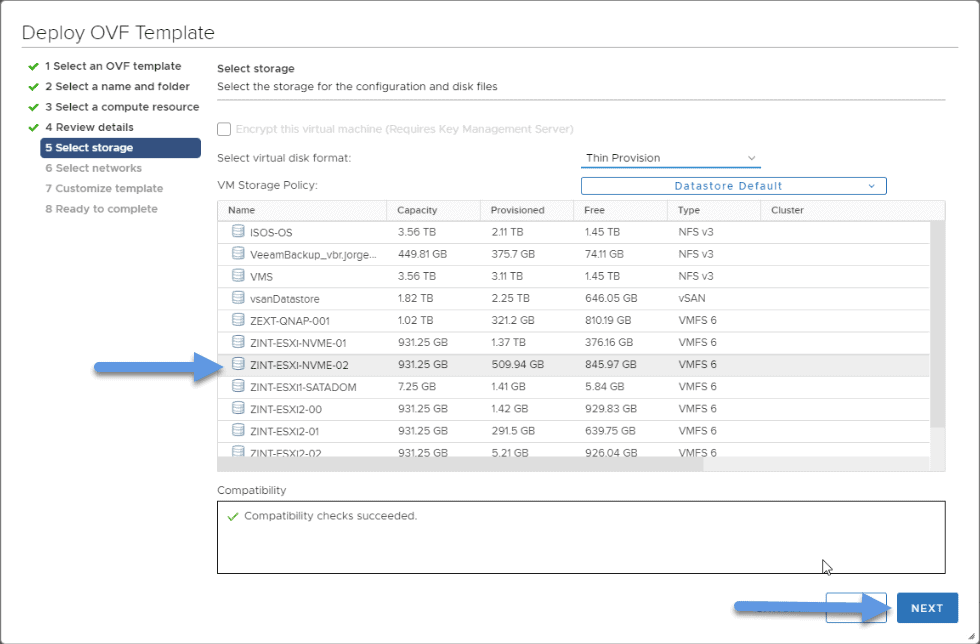 We will also select the networking where we want our VM to run: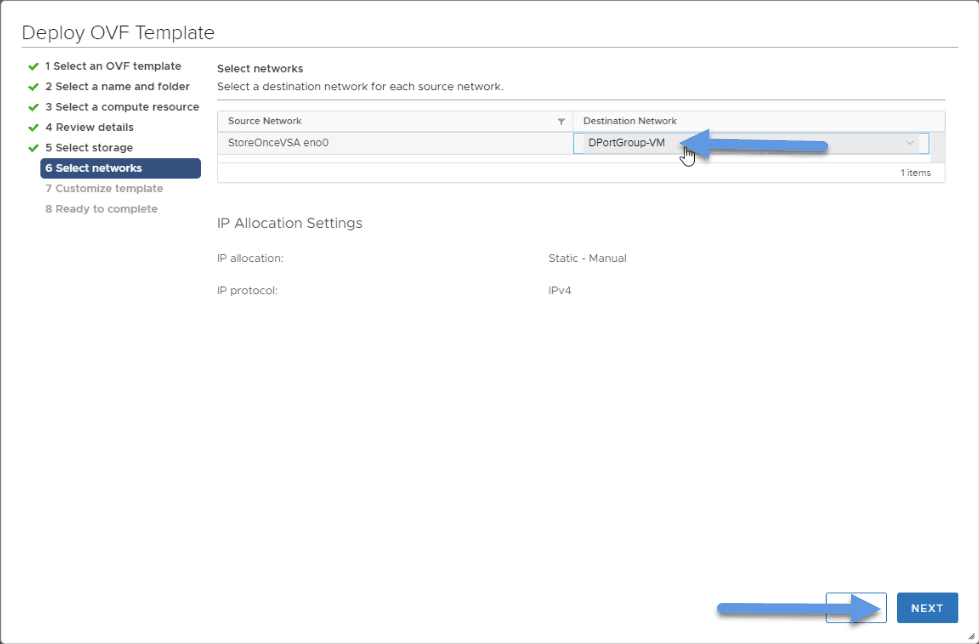 It is time to configure the IP, subnet, etc. Once we have everything, we click Next: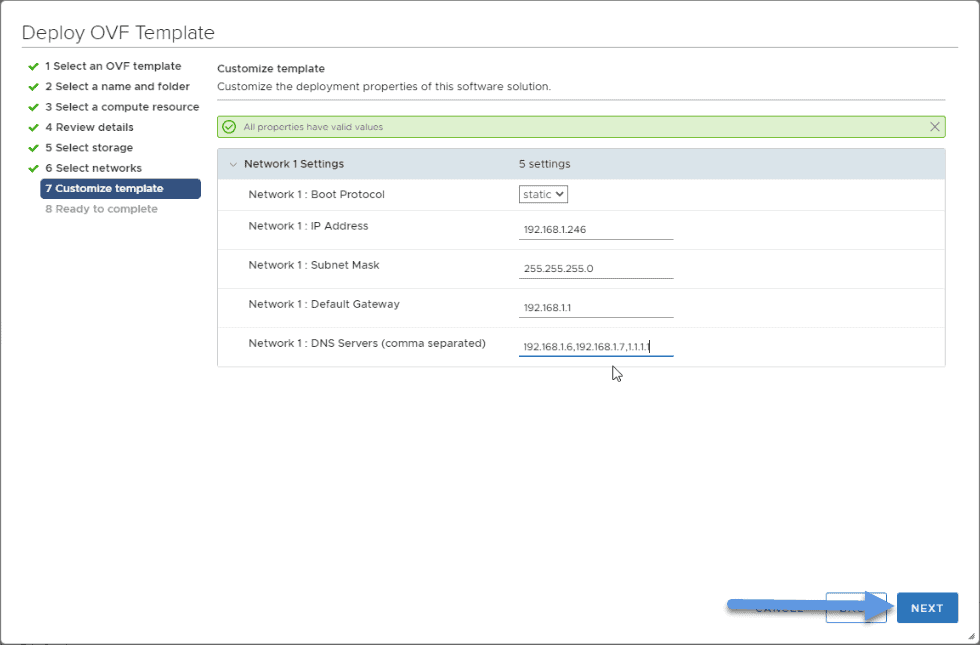 And finally we click Finish if everything is OK and to your liking: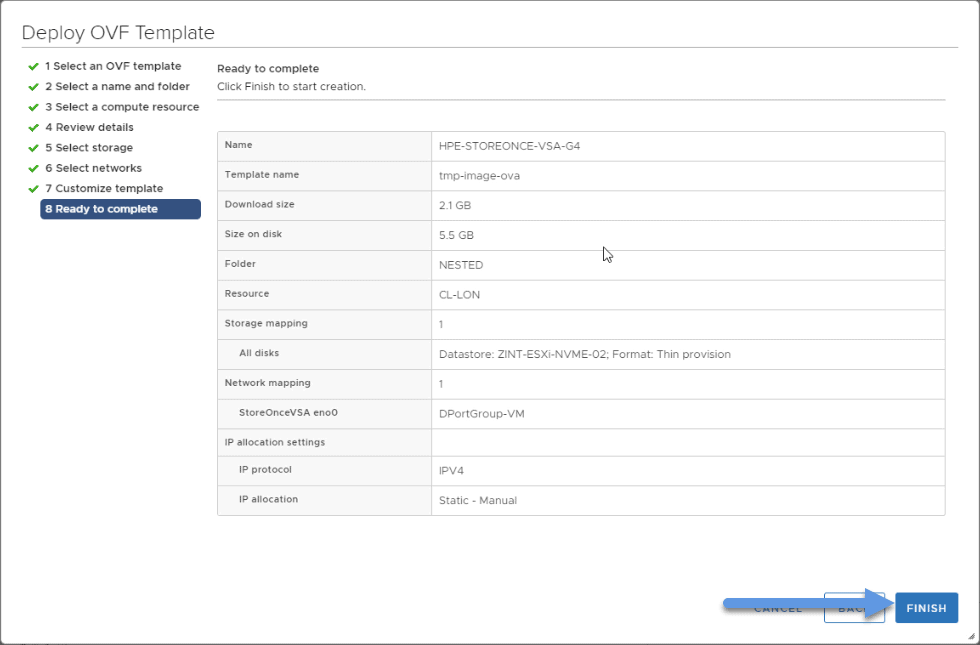 The process takes just a few minutes, as I have deployed it on NVMe storage 🙂

Finally, and as a tip, before switching on the VM for the first time, we are going to add our 1TB disk, in Thin Mode in my case: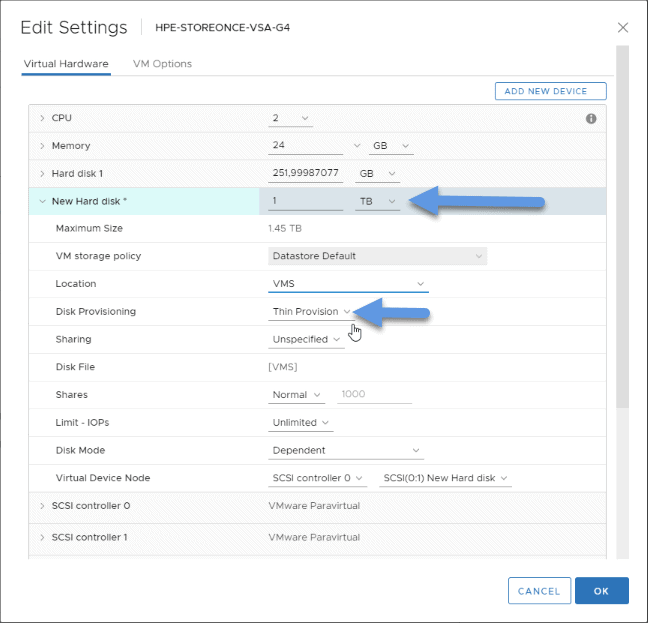 A quick look, and initial configuration of HPE StoreOnce VSA G4
We start the VM, and we will see the boot of the VM, we see that it is a VDUOS, the build, etc, but it is not relevant for us: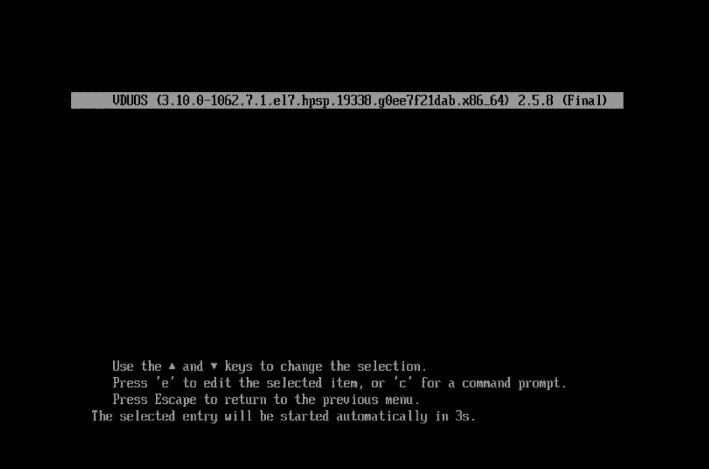 Once it starts, we can go to the IP that we have configured previously, if the services are still starting, we will see a message like this: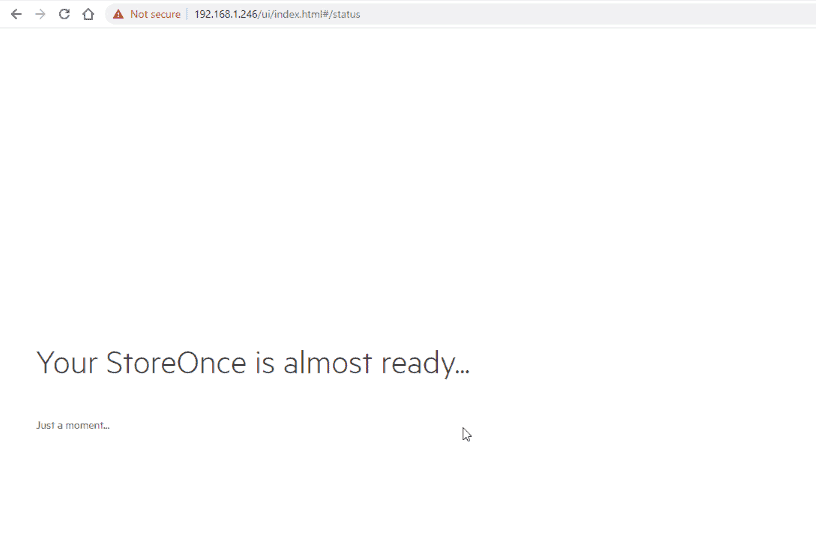 The HPE StoreOnce wizard will appear, we will click on Begin: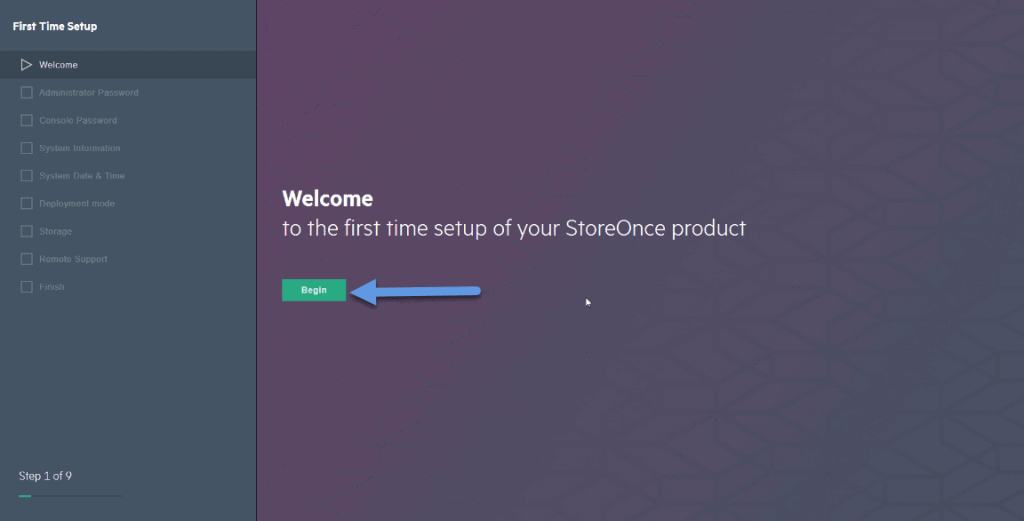 The second step of the wizard is to create a password for the Administrator user: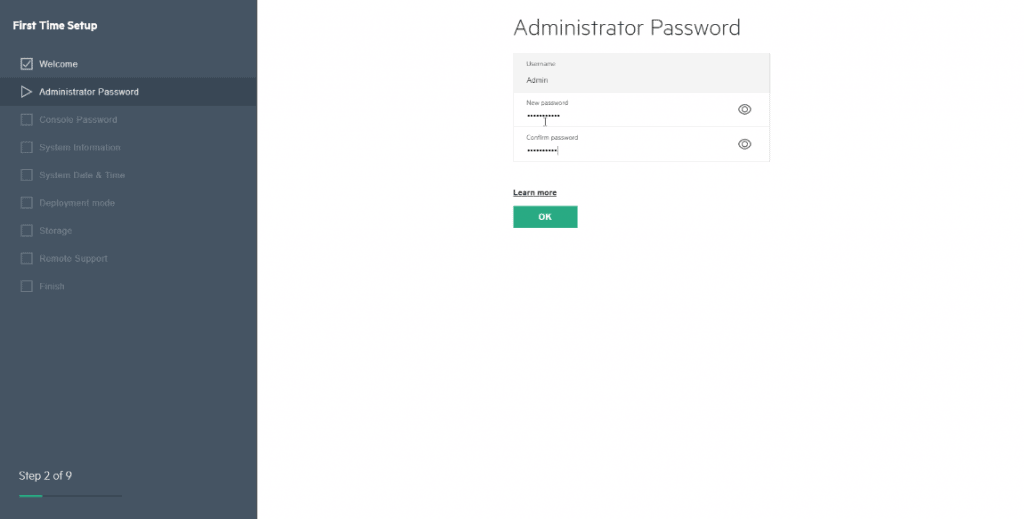 The third step will be to create a password for the Console:
Four step is as simple as entering our details, of course you can invent them if you want, if you are in Lab:
We will configure now the time and timezone, we can use a NTP server in case we can access one, or select it manually: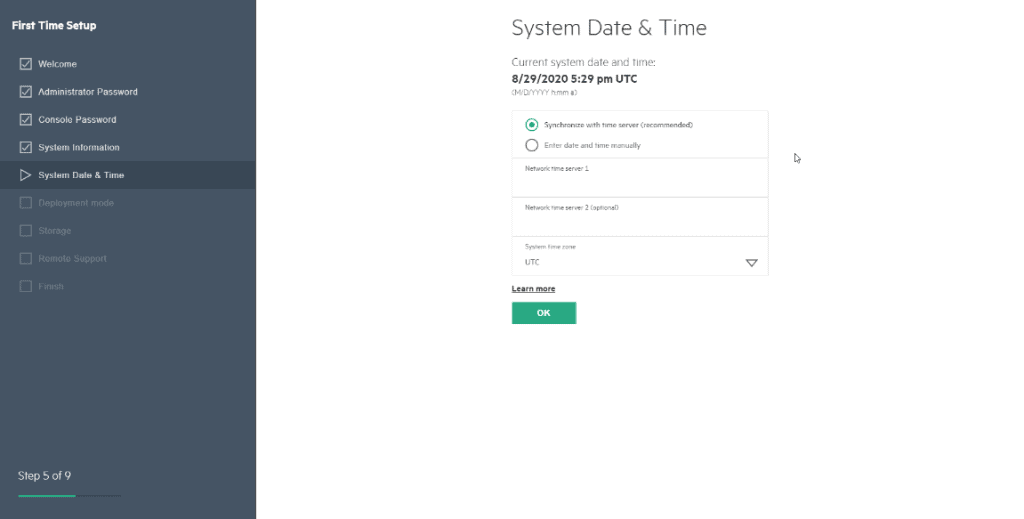 In this series of posts, we are going to use the simple mode of HPE StoreOnce VSA, in future posts we will see how to use HA, etc: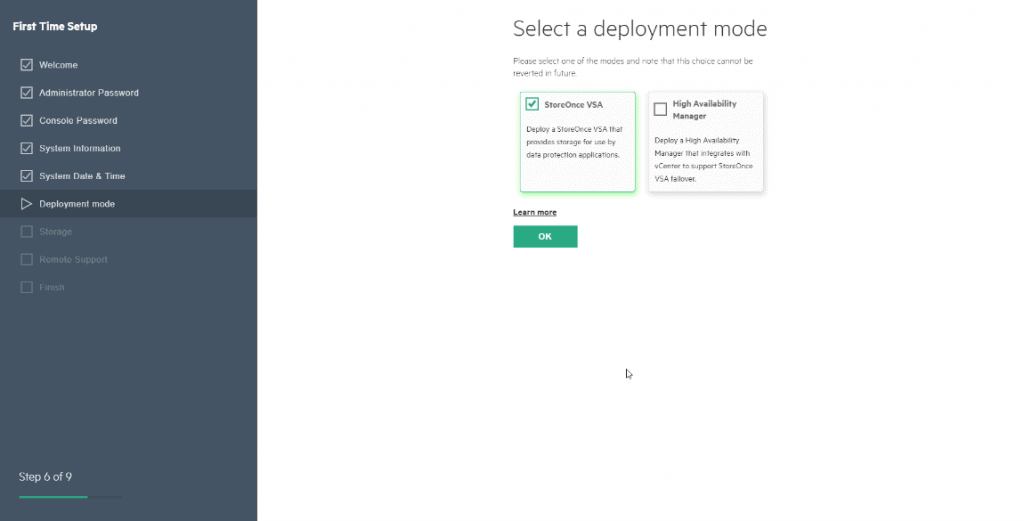 Remember that we have added a 1TB disk, so the wizard recognizes it and we will be able to add it to the system, we will click on configure:
And we will have our 1TB information ready, which is also free, forever: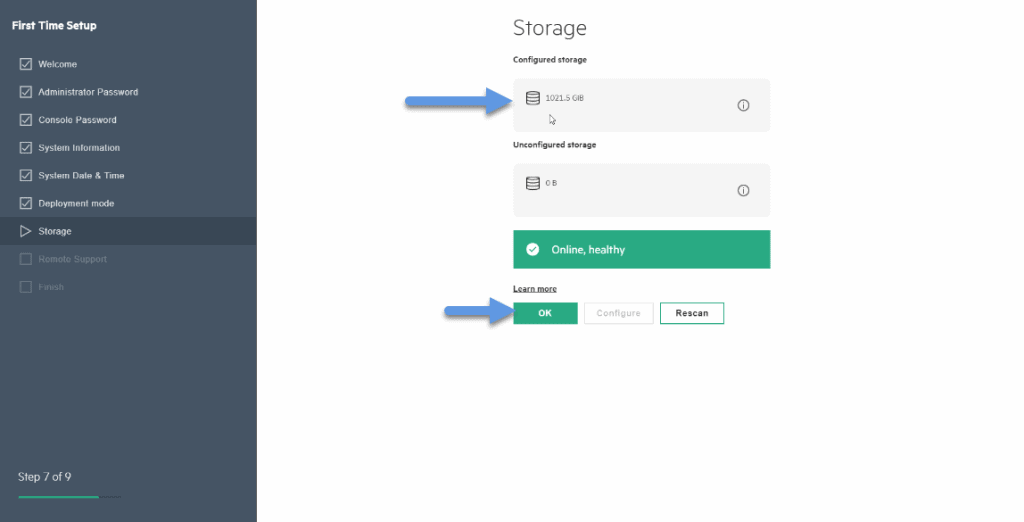 Finally, we will be able to select if we want Remote Support from HPE or not, send metrics, feedback, etc.
We have already finished the comfortable and simple wizard, we will click on Finish: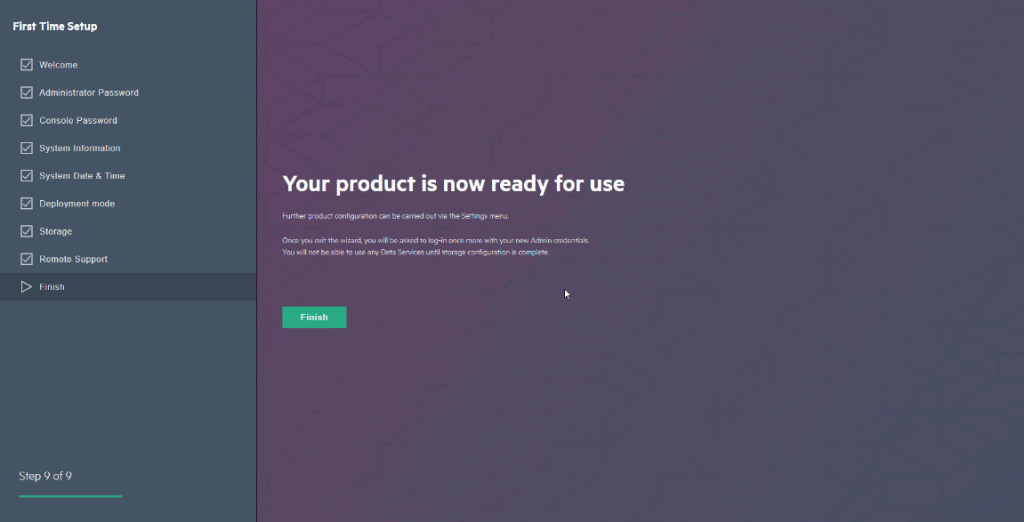 And that's it! We have reached the end of this article, you can access the next part of the series in the links below: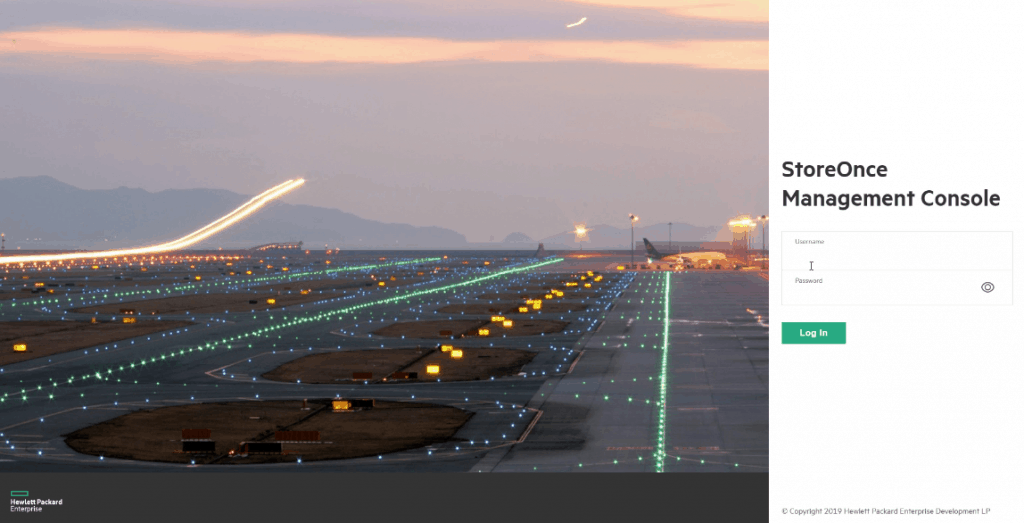 Until here, this blog entry arrives, don't forget to look at the rest of the entries, as you want: