Greetings friends, we have finished the series of Veeam and HPE StoreOnce, or maybe not? Reviewing the Veeam v10 documentation, I have seen that Veeam now supports Catalyst Copy, which is nothing more or less than replicating backups from one StoreOnce to another using all the advantages of HPE StoreOnce Catalyst. Without having to reinflate and deduplicate again, etc. I have decided to split this series into several blogs, to make it more comfortable for you to consume, please click on the article that suits you best:
A quick look at HPE StoreOnce Catalyst Copy with Veeam Backup & Replication
I leave you with this detailed diagram in which we can see the data flow. We have our VMware Infrastructure, Hyper-V or Nutanix, then we have Veeam and proxies, which can be physical or virtual, launching backups to a StoreOnce HPE, or several, local.
The normal thing once we have this, is to launch a second copy to another HPE StoreOnce in another location or Datacenter, to comply with the 3-2-1 rule: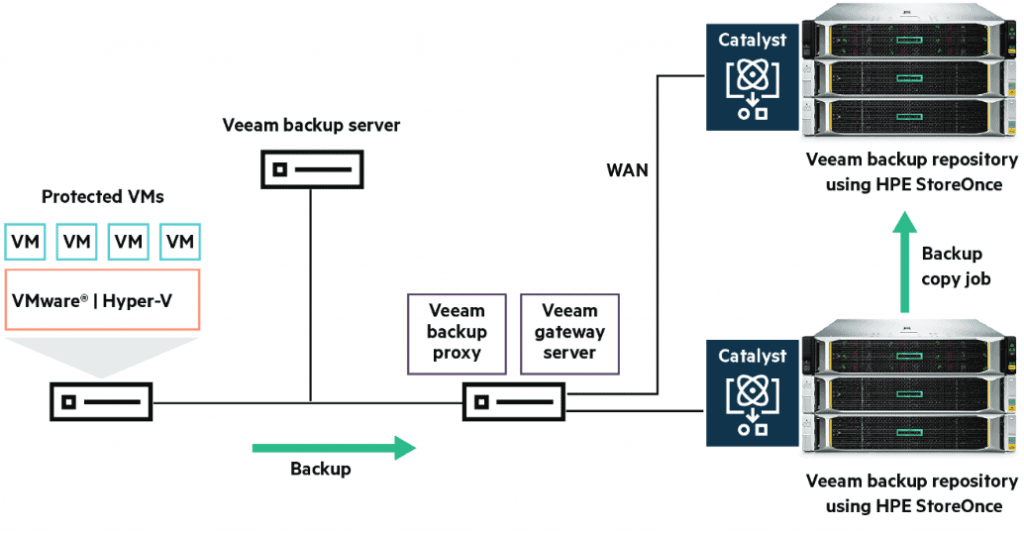 Create a Catalyst Store in HPE StoreOnce VSA G4
I already told you that in a more detailed way in another entry, anyway, we will see very quickly how to create a repository in this new HPE StoreOnce where we want to save our Catalyst Copy, from the Dashboard we will go to Catalyst Stores: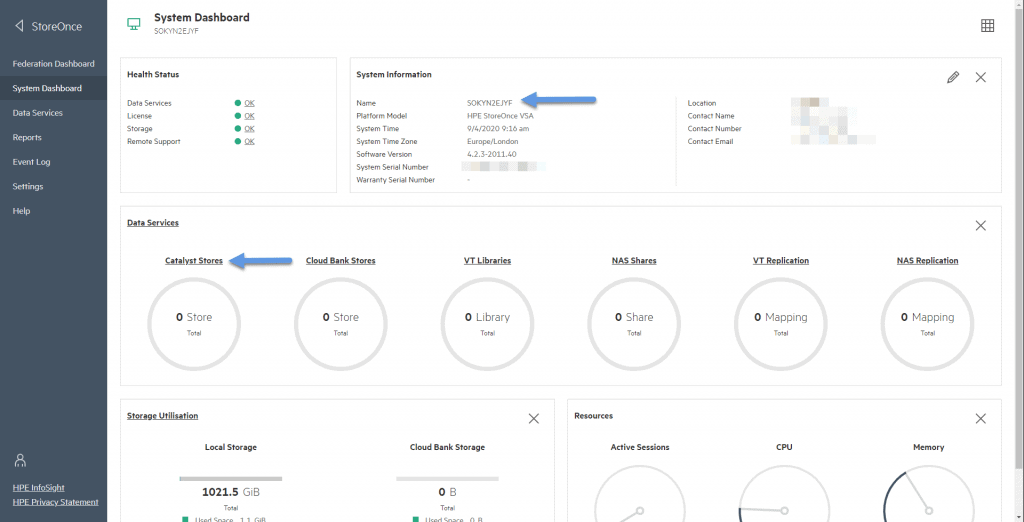 We will click on the right to create a new Store: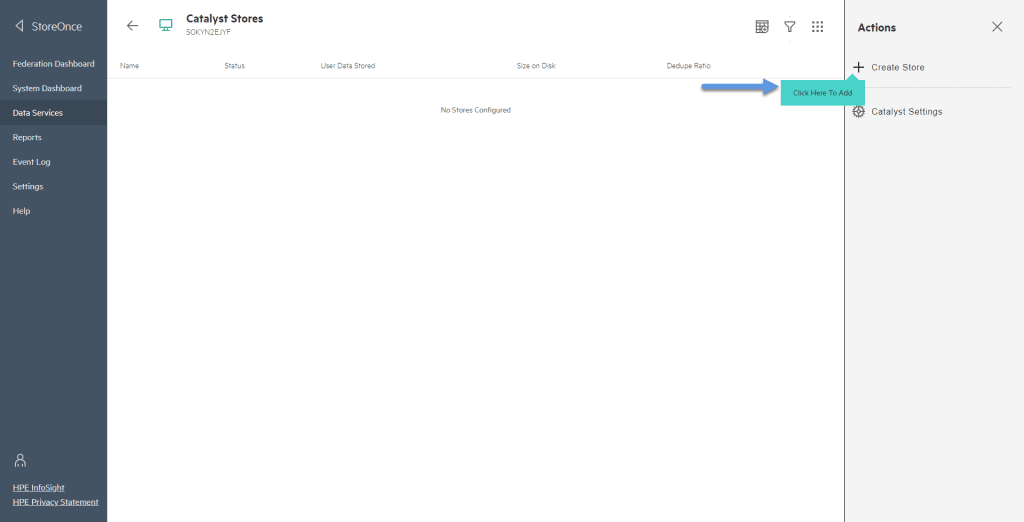 We will select a name for this new Store, in Security Settings and Advanced Settings we won't touch anything: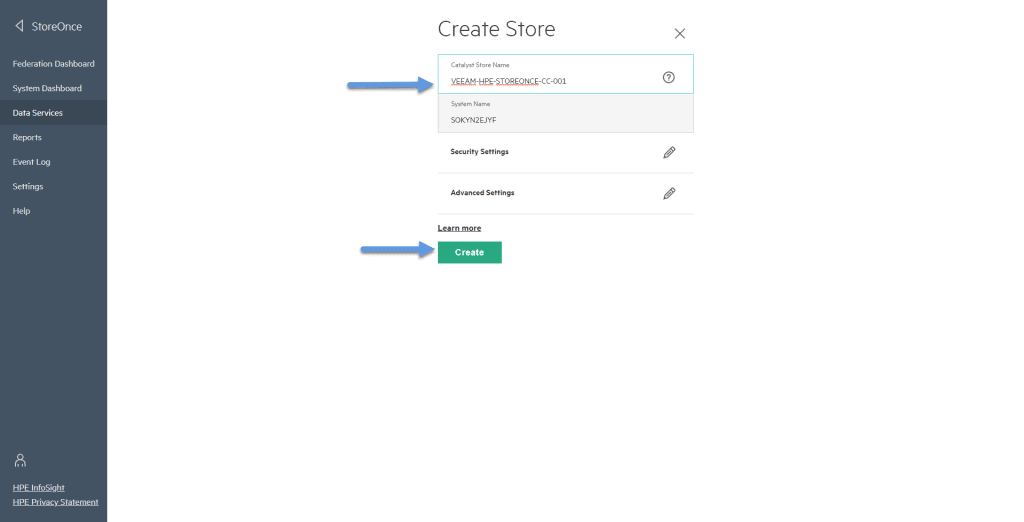 In Client Access, we will have to create a user, which can be the same or a different one that we already have in our other HPE StoreOnces, and we will tell him that he can access: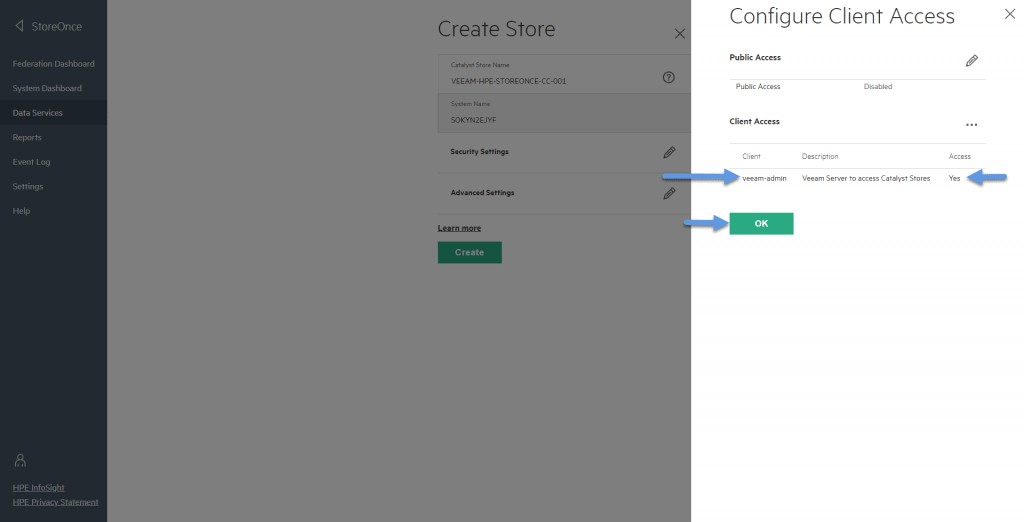 How to create an HPE StoreOnce Catalyst Repository to receive the Catalyst Copy
I already told you the step by step in another entry, but let's see it very quickly, we will create a new Backup Repository: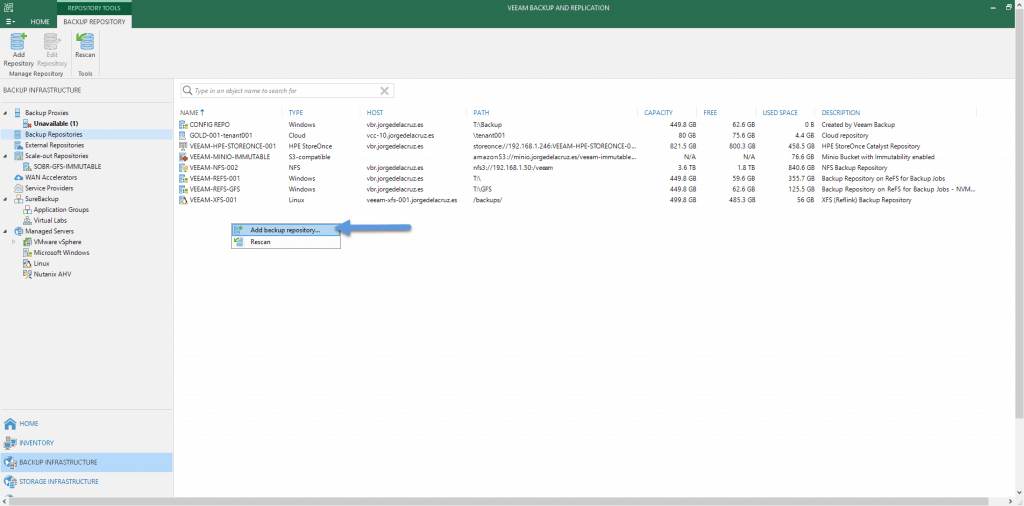 We will select now the option of appliances Enterprise – Deduplicating Storage Appliance: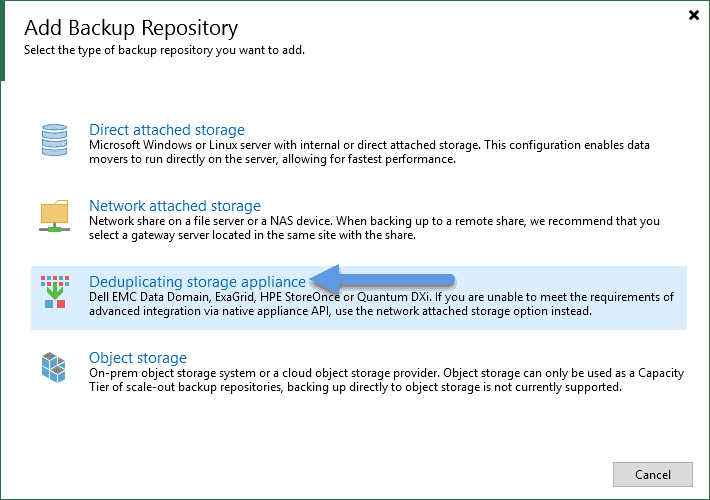 We will select in this case HPE StoreOnce: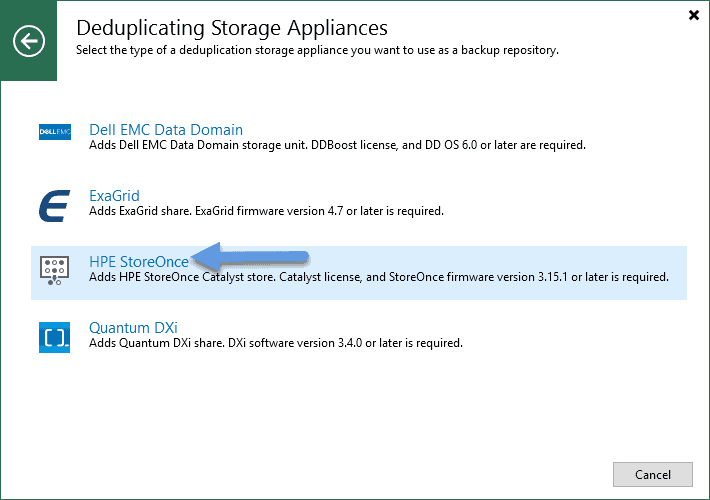 We will introduce a descriptive name, in my case, I have selected the CC to call it Catalyst Copy: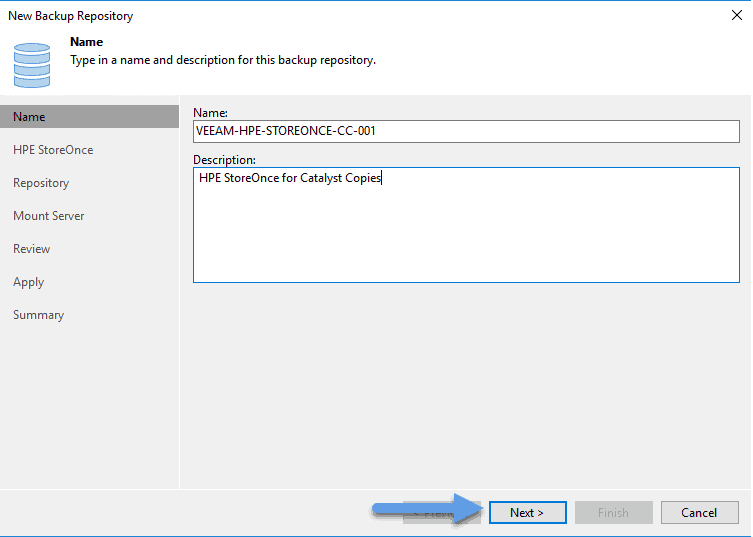 Now we will introduce the IP and the credentials, as well as a Gateway Server to launch the backups: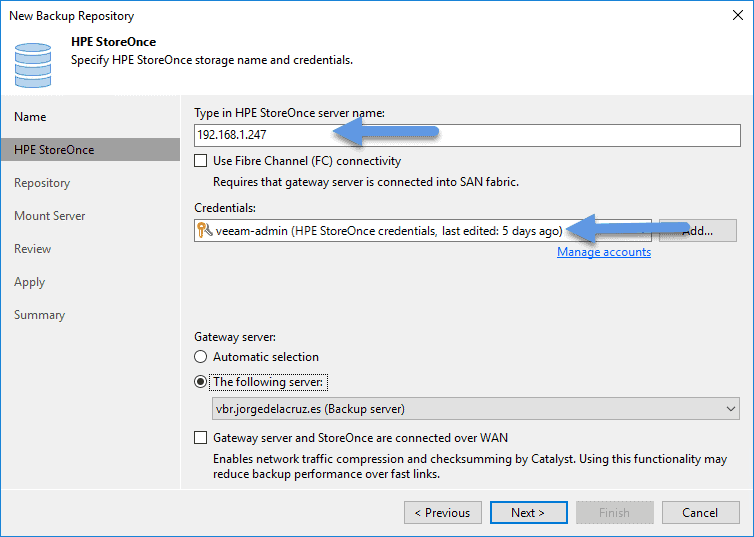 We will select the Catalyst Store where we want to store the replicas that come from another StoreOnce: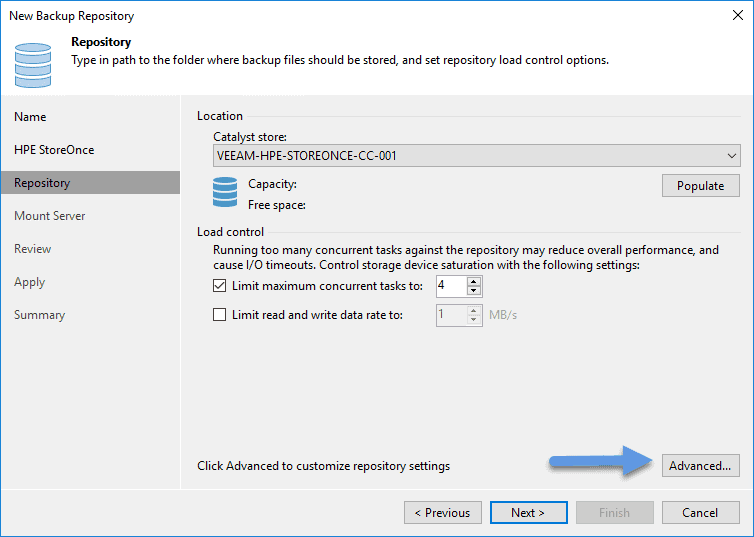 In Advanced I have marked these two options to have better deduplication ratios: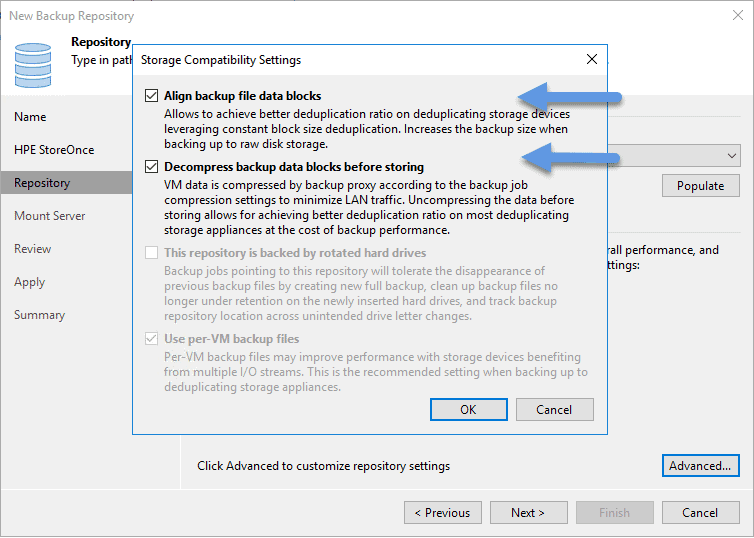 We will be able to see everything that Veeam does in the creation of this repository: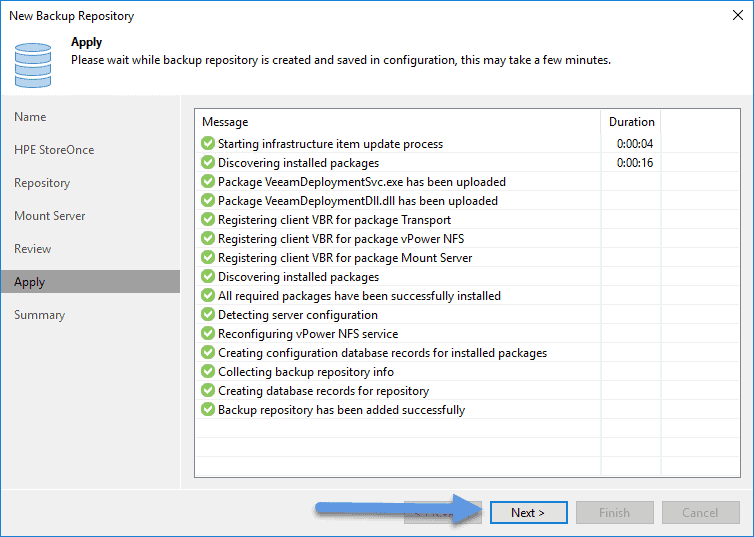 If everything has gone well, and we are satisfied with the summary, we will click on Finish: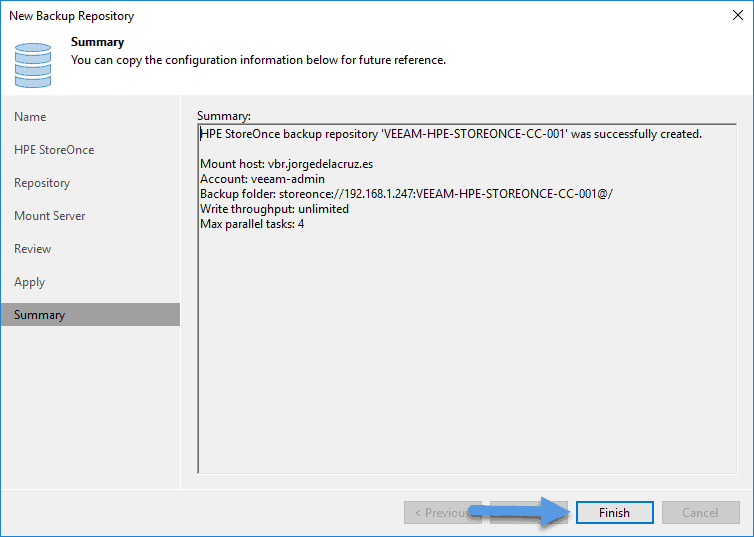 Where we will be able to see already the two HPE StoreOnce Catalyst Stores: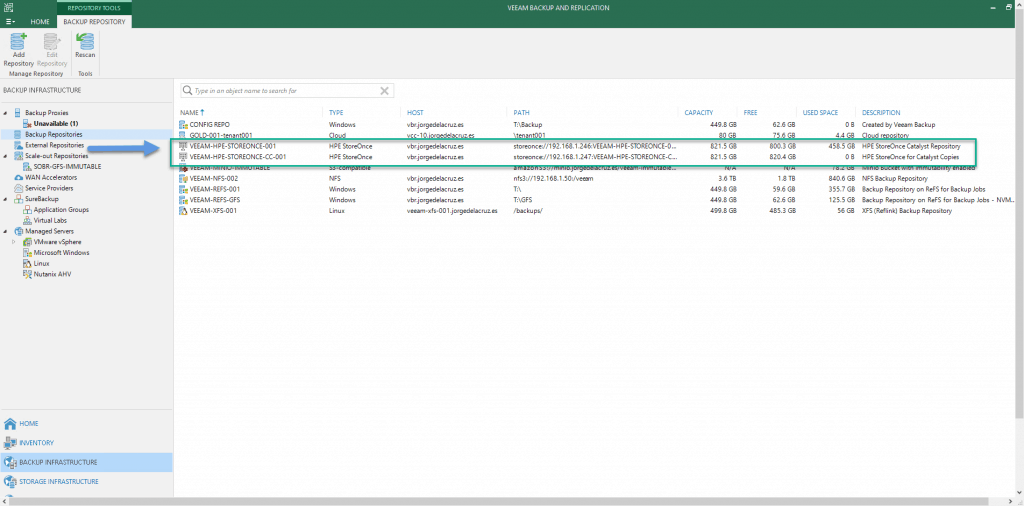 How to create a Backup Copy using HPE StoreOnce Catalyst Copy
For now, in Veeam v10, we can only launch Catalyst Copy of Backup Jobs, NOT BACKUP COPY JOBS, so we will have to have one or more jobs that go to our main HPE StoreOnce: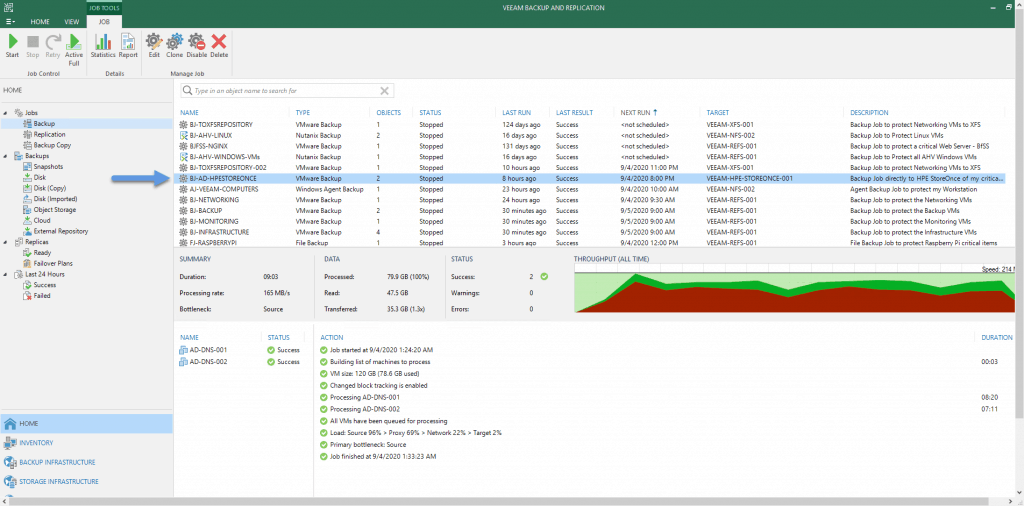 We will go to Backup Copy and create a new job of type HPE StoreOnce repository: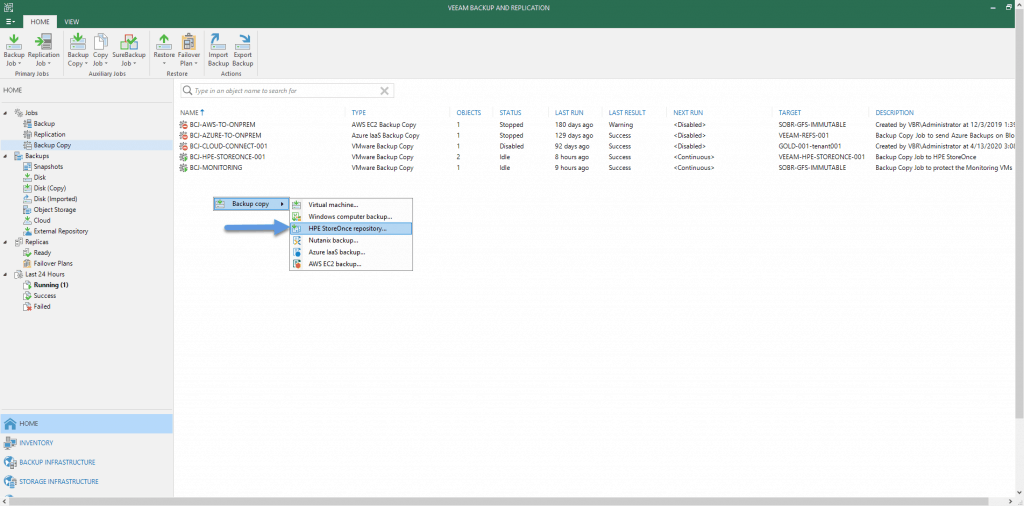 We will select a name for our copy job between HPE StoreOnces: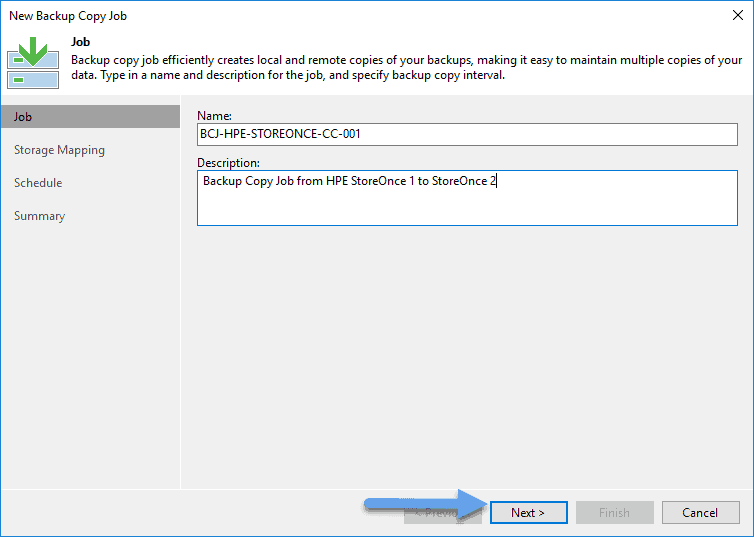 We will select the source Catalyst Store and the destination Catalyst Store: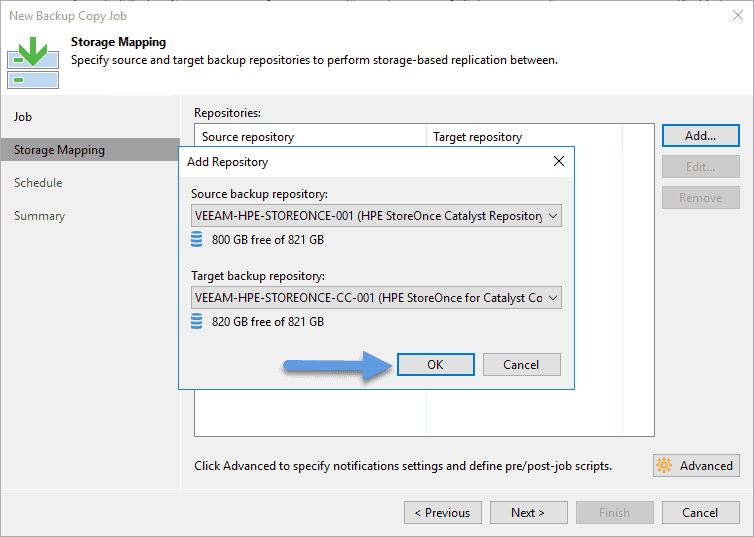 And it would be already, we will click on Finish:
What will happen the first time that it is launched is that it will copy ALL the backups that we had in the first HPE StoreOnce, and it will wait until there are new copies to replicate them:
How to monitor and visualize these Veeam Backup & Replication HPE Catalyst Copy, in the HTML5 interface of HPE StoreOnce
Back to our HTML5 interface, this time in the HPE StoreOnce where we replicate, if we go to Reports – Interface, we can see the network consumption starts to shoot: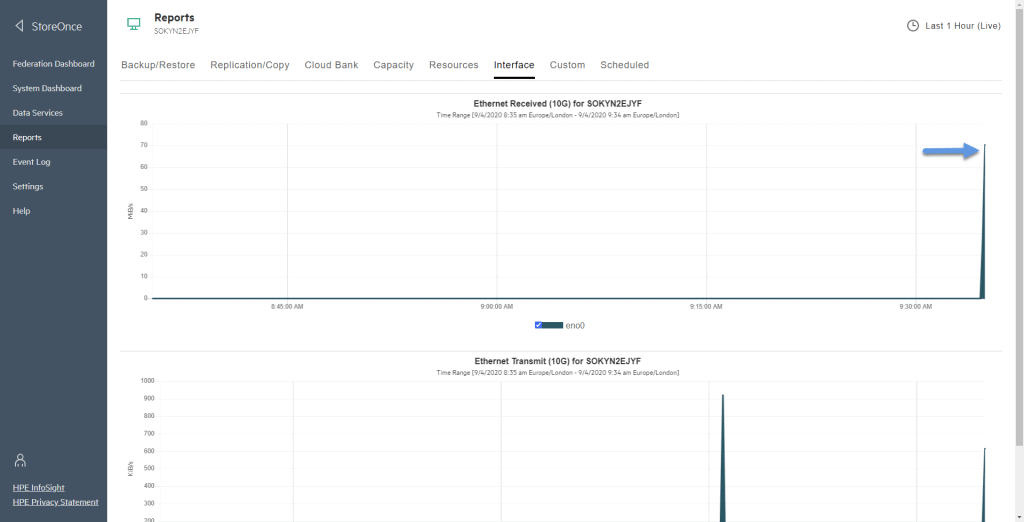 Another graph that I like a lot is the one we find in Reports – Replication/Copy, where we can see all the traffic that has come through Catalyst Copy: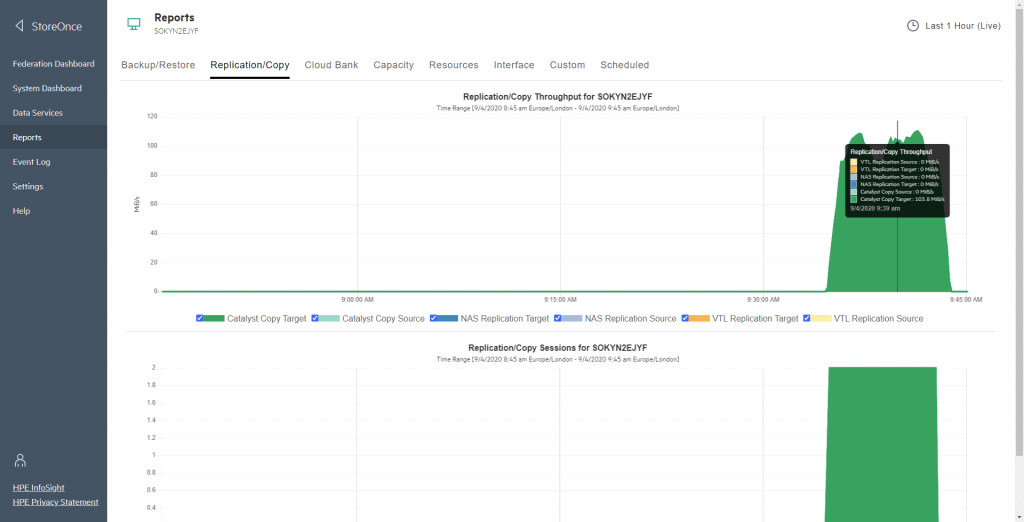 Finally, inside our Catalyst Store, if we go to Inbound Copy, we can see exactly what Veeam Backups have come to the system: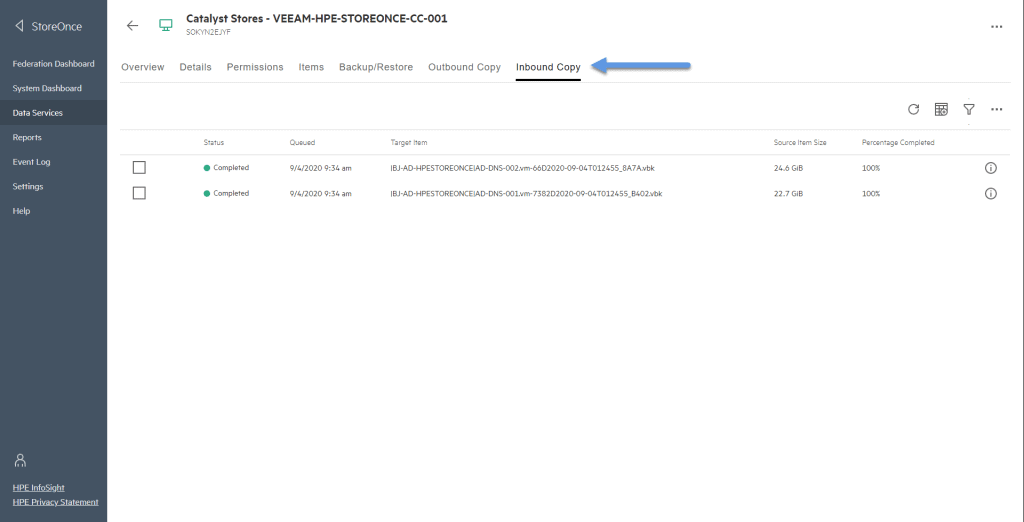 Until here, this blog entry arrives, don't forget to look at the rest of the entries, as you want: