Greetings, I continue with the series on Veeam and Microsoft Azure, let's remember the diagram of the introduction where we presented the workflow. What I'm going to show you today, step by step, is the configuration in our Veeam Backup & Replication Server of our datacenter.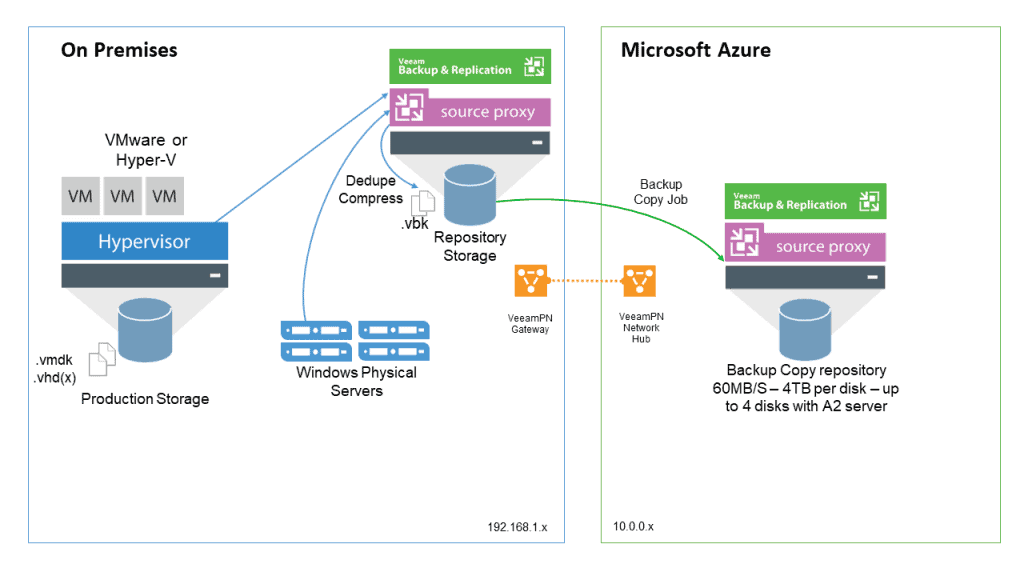 Adding the Microsoft Azure repository in our Data Center
The first step of this blog, is to add the Microsoft Azure repository, in our local datacenter, remember that we have configured a new VBR in Microsoft Azure, and that we have inter-connected our datacenter and Azure.
We will go to Backup Repositories – Add Repository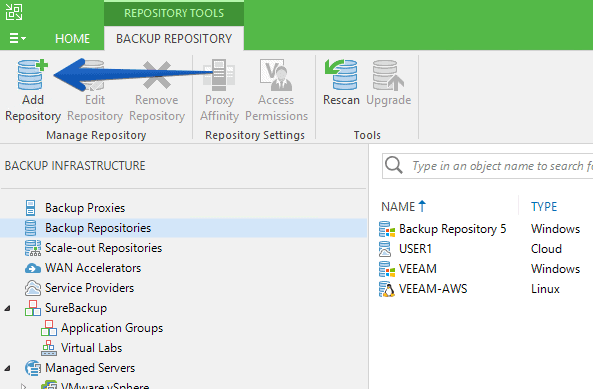 We will select a name that we want, in my case VEEAM-AZURE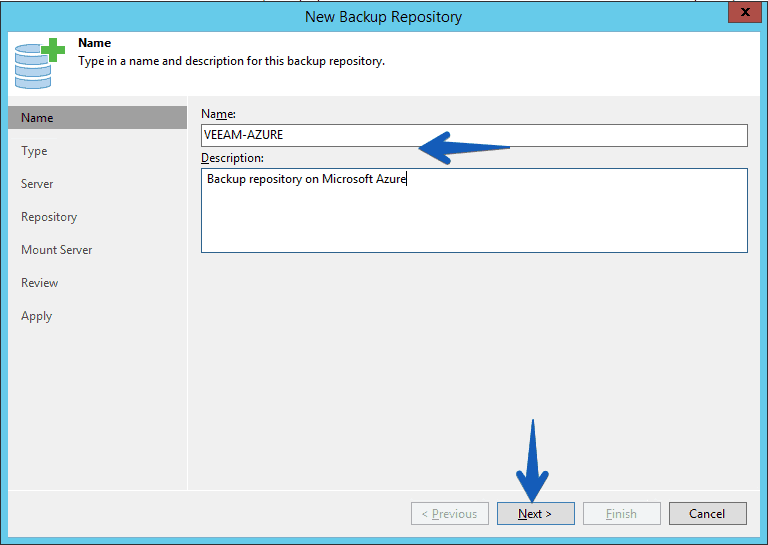 We will tell you that it is of Microsoft Windows server type.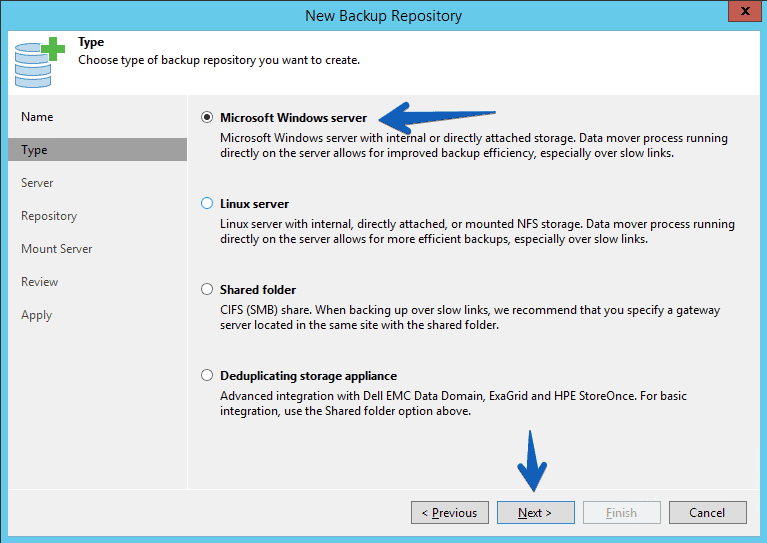 In Repository server, we will click on Add New: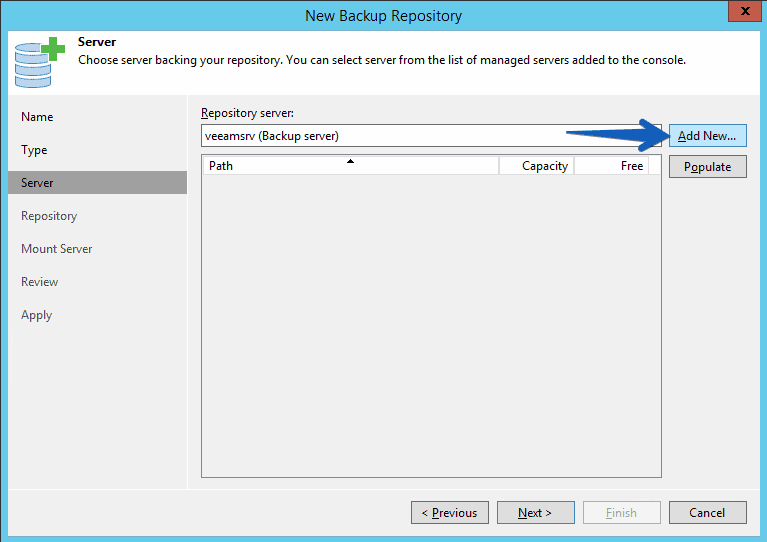 We will introduce the FQDN or internal IP of the server that we have in Azure: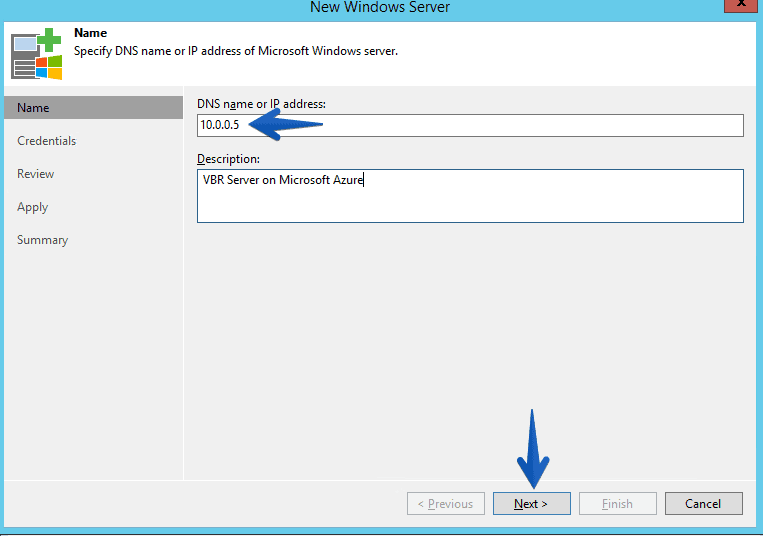 In the credentials of this repository we will have to introduce the ones we put when we created the VBR from the Azure Marketplace:
We will be able to see how the Transport already exists, since it is a VBR server after all, click on Apply: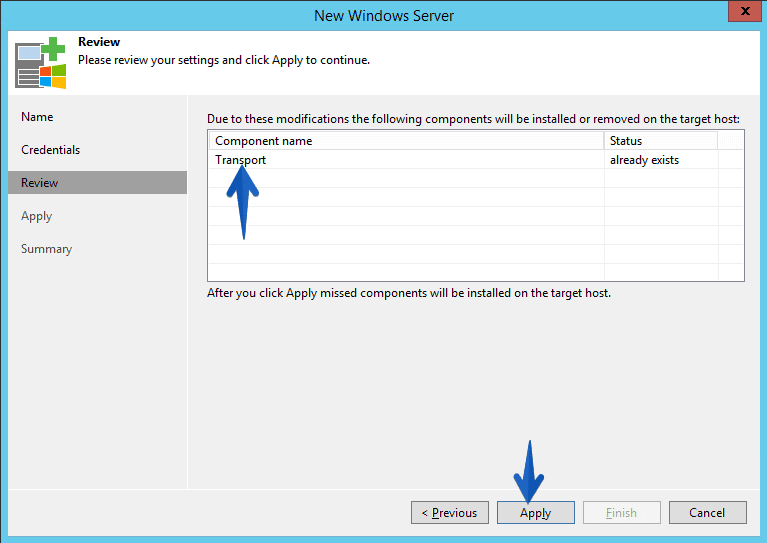 The process will only take a few seconds, since it has all the necessary services on the other side.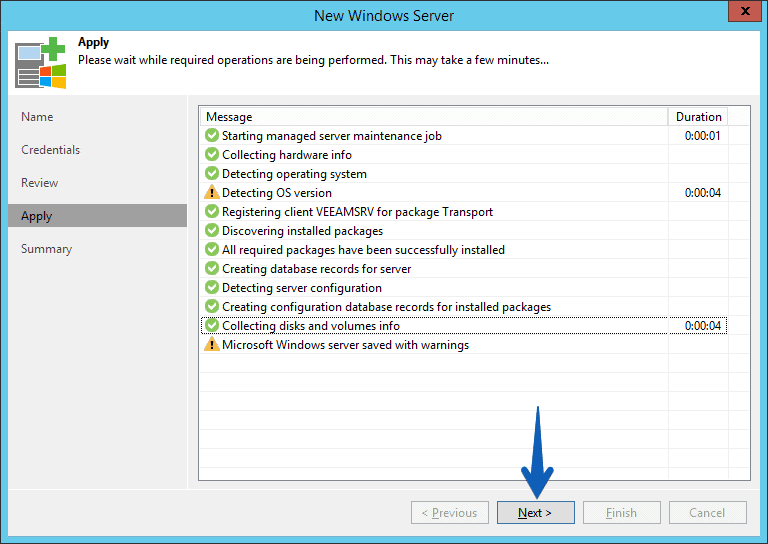 If we agree with the summary, we'll click Finish: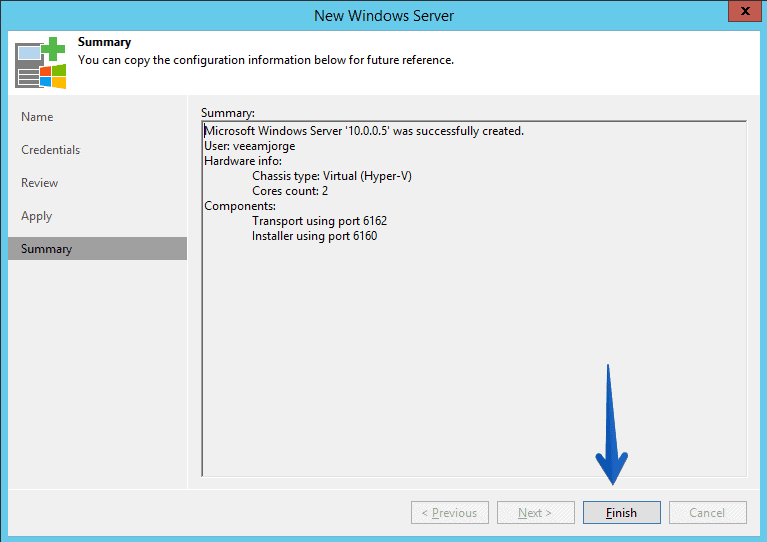 Since the server is ready, we can select it and click Populate to see the network drives, in my case remember that F: is my disk that I created special to save backups: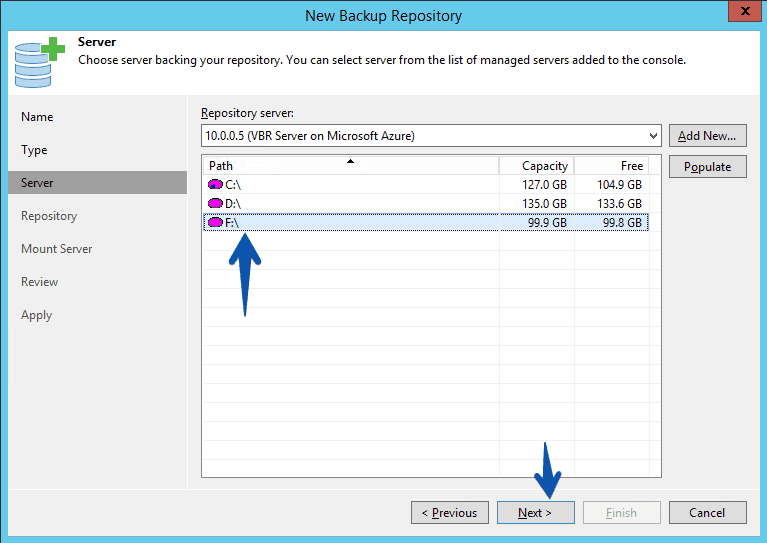 We'll select F: and create a folder inside the drive, in this case I won't touch anything special in Advanced, so we'll click Next: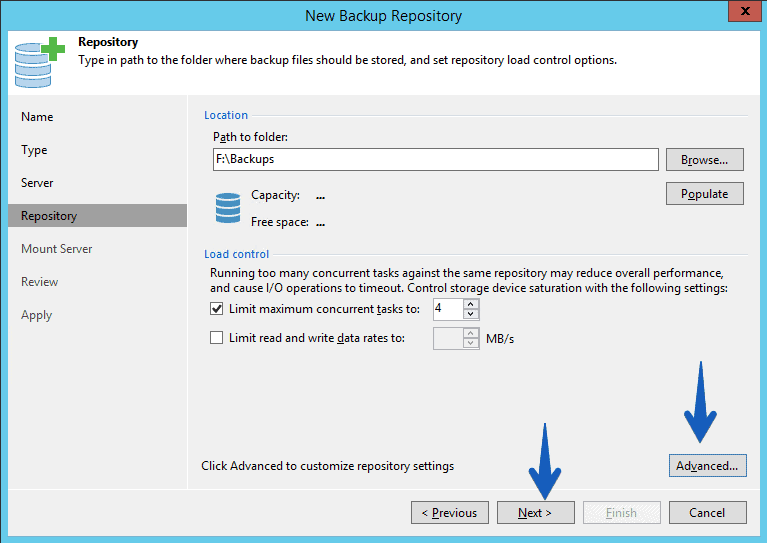 Since the repository is not formatted in ReFS, this message will appear, you can always format it in ReFS, I leave it to your choice:

As Mount Server, we leave everything by default too: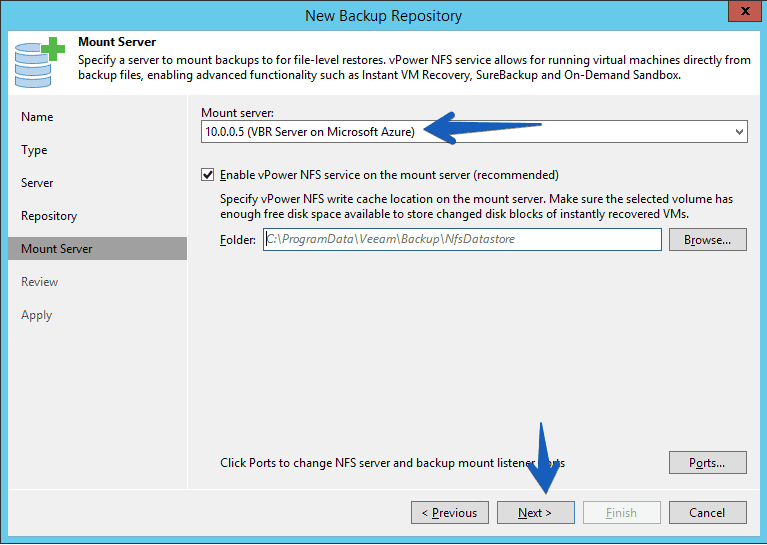 In the Review step, we'll see that the target repository already has all the services installed, because as I said before, on the other side we have a VBR:
The process once again takes just a few seconds to complete: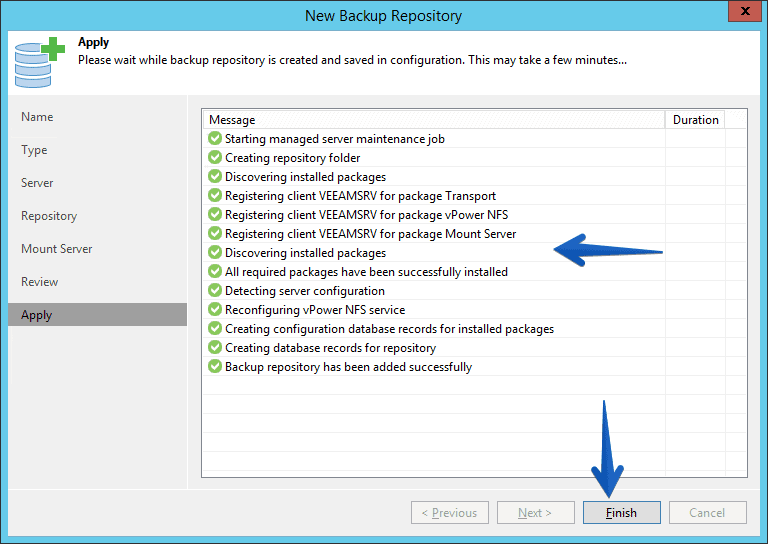 And now we can see the Microsoft Azure Windows repository, in our local datacenter, fantastic: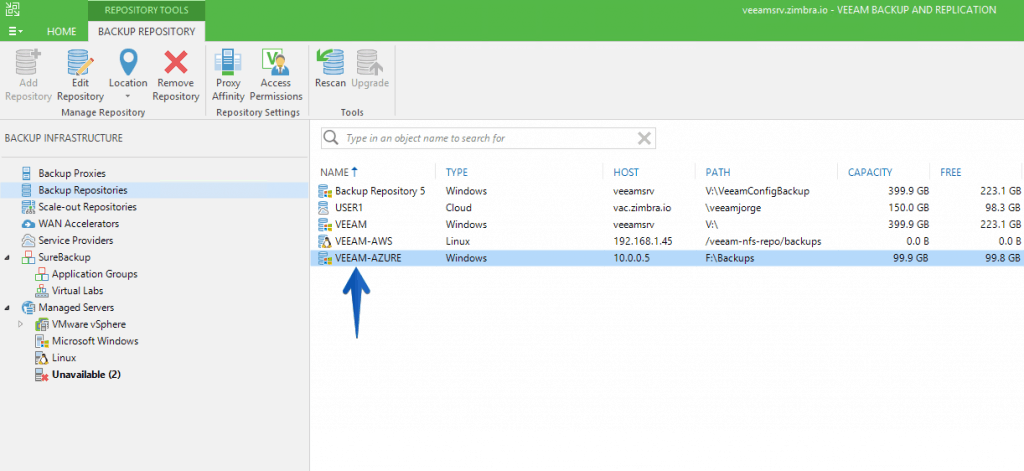 Creating a backup copy job to this new repository
It is time to create a backup copy job, in our local VBR, we will go to jobs, and create one, in the first step we will select the name of the job, as well as the frequency with which to copy, we can reduce the interval to adjust to our RTO:
We will select the object, which in this case can be from the Infrastructure, from a job, or from a backup, I have selected the latter, since in this way I do not penalize my production environment at all: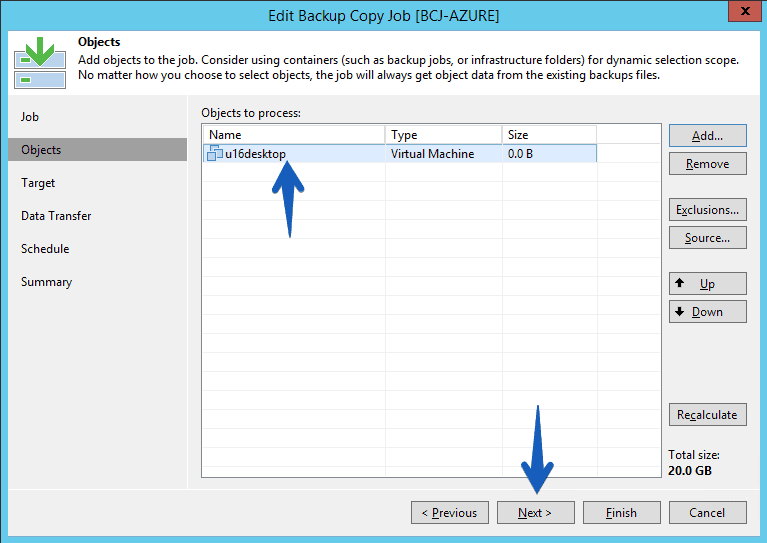 We will now select the repository that we have created in the previous step, we could edit the advanced options and for example: encrypt our jobs, as well as edit job compression and deduplication:
For Data Transfer, I selected Direct, if we wanted to get better transfer results, we could enable WAN accelerator, but we'll need Veeam Enterprise Plus:
The schedule on which the task can continue to run, if the line we use to copy to Azure is the same where customers or employees work, we may want to restrict that backup copy jobs can be extended to working hours: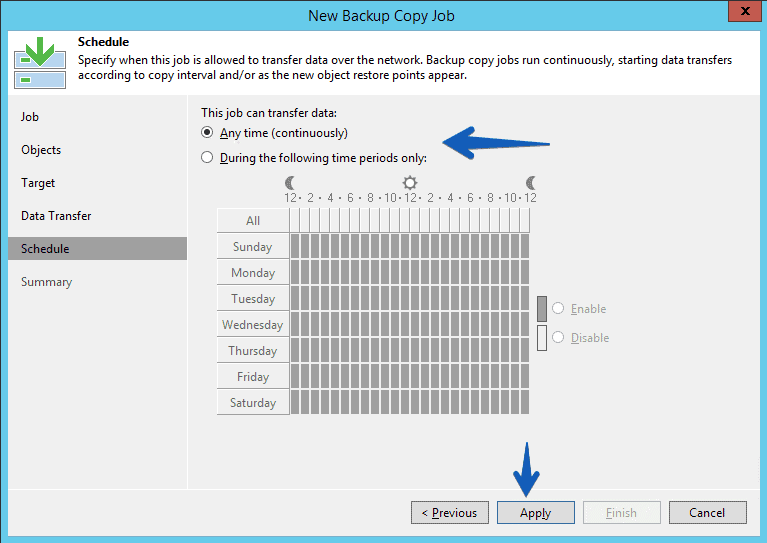 Once everything is finished, click Finish:
Launching a Backup Copy Job
I would like to show you the statistics from my Homelab, with a line of 100/10, to Microsoft Azure. When launching the Backup copy job, we will see that in Veeam PN, the statistics and graphs of network consumption rise as normal: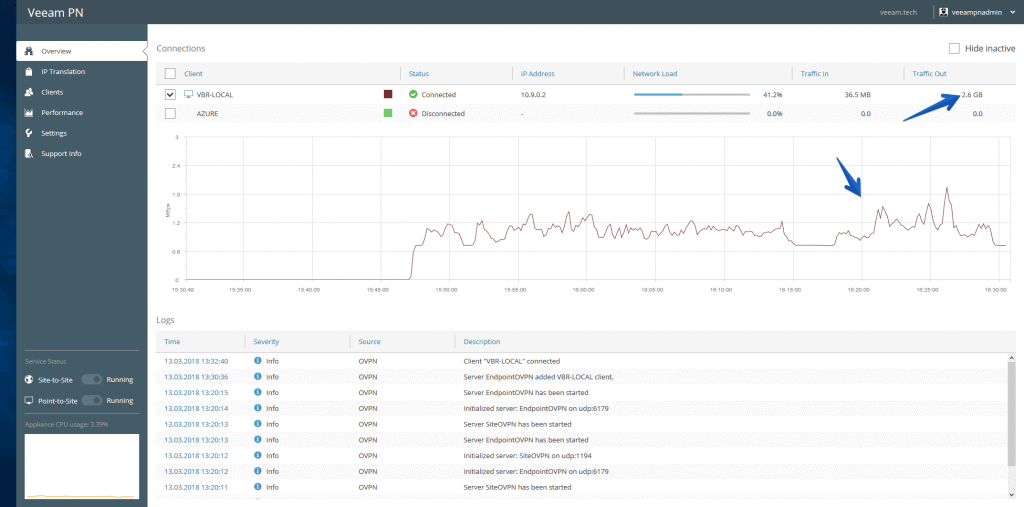 At the level of Veeam statistics, we can see that 6.5GB have been processed, and that the upload rate has been 1MB/sec.
I would like to leave you the list of articles that we will be seeing throughout the series: